2023 Taipei Game Show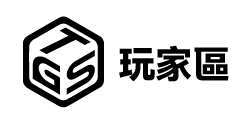 The 2023 event will follow a hybrid model, encompassing in-person and online-only events, with the theme "Come in Gameverse" this year.
Feb. 2, 2023 – Feb. 6, 2023
Taipei Nangang Exhibition Center, Taipei City, Taiwan
Visit Website – https://tgs.tca.org.tw/index 2c e.php
Reboot Develop Blue 2023

The renowned Croatian developer conference returns to its usual April slot, welcoming game developers and industry professionals to Dubrovnik. Our organizers will also introduce several additional satellite events during and after the Reboot Develop week.
All Access Conference Passes come in the following varieties:
All sessions and speeches are available during all three conference days.
Every day, lunch is served at the high-end restaurant of the Sheraton Dubrovnik Riviera.
Coffee break with refreshments twice a day
All social activities, parties, and networking opportunities on the conference grounds are available.
April 24, 2023 – April 26, 2023
Dubrovnik, Croatia
Visit Website – https://www.entrio.hr/event/reboot-develop-blue-2023-12208
Develop: Brighton 2023

Develop: Brighton is the only kind of event in the UK that brings together the entire game-creation industry – from global superstars to micro indies – to learn from one another, share ideas and experiences, network, and do business in a welcoming and inclusive environment. It's something they've been doing since 2006.
Develop: Brighton brings the entire game development community together, so whatever your job role, company size, or budget, they have something for everyone.
There are numerous ways to participate in Develop: Brighton, such as hosting a booth at the Expo or selecting one of the many sponsorship opportunities available during the event or at the Star Awards.
July 11, 2023 – July 13, 2023
Brighton, United Kingdom
Visit Website – https://www.developconference.com/
EGX 2023

Tens of thousands of visitors duly flock to the UK's largest video game event for a four-day celebration of all things gaming.
Oct. 12, 2023 – Oct. 15, 2023
ExCeL, London, United Kingdom
Visit Website – https://www.egx.net/london/en-gb.html#faq
Games Industry Law Unpacked 2023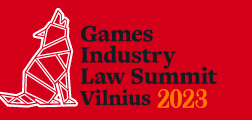 Every year in May, the Games Industry Law Unpacked conference takes place in Warsaw. The conference's two-day agenda covers all of the major legal aspects of the international games industry and is geared toward:
In-house counsels at game studios – law firm associates and partners looking to broaden their games industry expertise – business and finance professionals working with game industry clients (including capital and venture) – law school graduates looking to advance their careers in the games industry
There is no requirement for prior international industry experience.
DETAILS
Start: May 9, 2023 to May 11, 2023
Event Category: Conferences
Games Industry Law Summit
Registration: https://gameslawsummit.org/warsaw-unpacked/
Region: Europe
Type: Onsite
SXSW Conference Information

The SXSW Conference allows global professionals of all levels to participate, network, and advance their careers. Discover 25 programming tracks in a variety of formats such as Keynotes, Featured Speakers, panels, workshops, podcasts, and more.
Register to attend the 37th edition of the SXSW Conference in Austin, TX from March 10-17, 2023.
Visit Website – https://www.sxsw.com/conference/
Yorkshire Online Games Festival 2023

Science Museum Group
January 04, 2023
6 days
Visit Website – https://www.scienceandmediamuseum.org.uk/whats-on/yorkshire-games-festival
CES DIGITAL 2023

Exhibition
Online Consumer Technology Association (CTA)™
January 05, 2023
4 days
Visit Website – https://www.ces.tech/
Pocket Gamer Connects 2023:

Pocket Gamer Connects is the world's leading international gaming conference series. They focus on connecting you with the right people by bringing together delegates from all over the ecosystem, covering everything from mobile, PC, and console to XR, blockchain, and web3 technology.
London, United Kingdom
January 23-24, 2023
Visit Website – https://www.pgconnects.com/london/
XP Game Developer Summit Toronto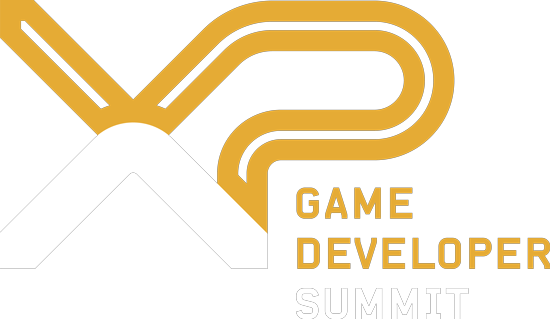 DETAILS
Start: April 20, 2023
End: April 21, 2023
Event Categories:
Games Industry, On-site, Online
Website: https://xpgamesummit.com/
ORGANIZER
XP gaming
Game Developers Conference 2023
March 20 – 24 | Moscone Center | San Francisco, CA USA The Game Developers Conference (GDC) is the game industry's premier professional event, championing game developers and the advancement of their craft.
The Game Developers Conference (GDC) brings together the game development community for five days of education, inspiration, and networking to exchange ideas, solve problems, and shape the future of the industry. Programmers, artists, producers, game designers, audio professionals, and business leaders are among those in attendance.
Visit Website https://moscone.com/events/game-developers-conference-2023