Running games have become popular. Each time a new running game hits the market, it automatically becomes a favourite with the players. These games are endless and make the players to keep going. It improves their responsiveness and their concentration power. These games are unique and there is always an edge that makes the game a nicely blended marketing strategy. Unique games like these brings people enjoy more and starts a new trend. People are continuously in search of something to try out. The infinite number of runner games requires the players to be fast and attentive to any obstacles in their path. There are many such games that enter the market every day. A very interesting game among these is the 'Zombie Monster Run – 3D'.
How the app works:
Download and install the 'Zombie Monster Run – 3D' app on your mobile phone and other compatible devices. Now open the game and click on start. Tap on the screen to begin the game. Now collect all the Halloween candies that are in the way and keep in alert for the obstacles that could stop you from your quest. Keep dodging the obstacles to escape from the zombies that chase you on Halloween night and collect treats as you go.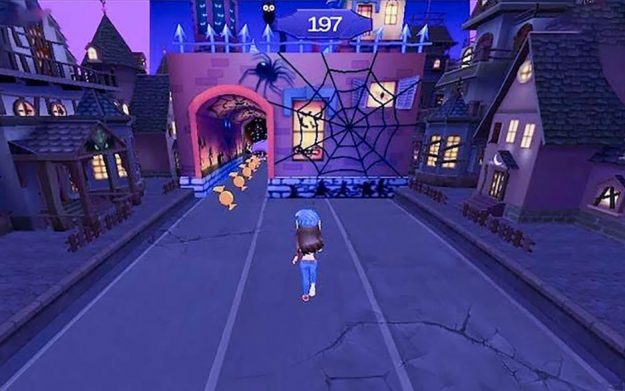 Features of the app:
Zombie Monster Run – 3D has many cool features that include the following.
Improves responsiveness power in the brain
Collect candies as you run
Regular boost ups available to make it easy and fun for the player
Amazing power-ups and upgrades
You can choose new avatars
Compatible with: