With so many interesting games introduced on these days, I could find my best way of spending time with playing zombie games to take my tense mind off of everything. You could find lots of gaming is on the cards lately, but I always like to return to ZombEat developed by FrenzyFrameStudio, the best multiplayer mobile game with full of realistic graphics.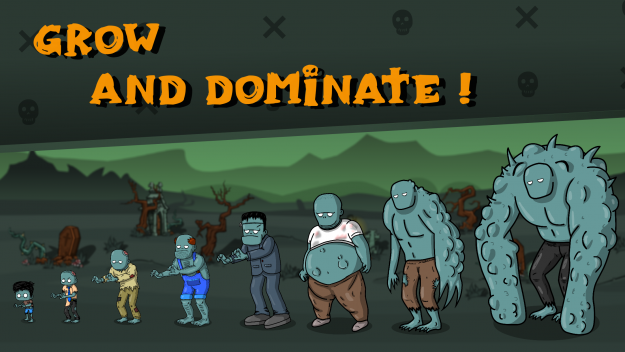 Know about ZombEat?
ZombEat is a multiplayer mobile game. You can take the control of Spookid who is an amazing little zombie kid who loves to take a walk into the graveyard. When Spookid eats another zombies, he would evolve to another bigger than zombies. This popular mechanical game is wholly based on a colors code for the zombies. There are three colors namely as Red (fire), Blue (water) and Green (nature).
The red eats to green, the green eats to blue and the blue eats to red. It is simple but extremely funny. Can you reach the best score and the final evolution? If you're a passionate fan of zombie eating games with little to no guidance, well, ZombEat will be right up your accolade.
You can also enter to Horror land and control your zombie. So pick your colour and eat all others zombies. It is best to live your own halloween party. You can also become the biggest zombie eating and try to be the best player in this halloween. You can view the evolution of your zombie and dominate the game. So finally can you become the Monsterserker?
Important Features Zombeat.io
Free game
Innovative gameplay
Evolution of different zombies
Easy to play but challenging to be the best
Great cartoon graphic style
Three kind of control
Verdict
ZombEat developed by FrenzyFrameStudio is certainly something that's so much different on the Play Store, which is always refreshing to experience these days. This amazing game really is a blast to play.
DOWNLOAD FROM PLAY STORE :