Games that involve guessing words with simple clues are always quite challenging. Games with more than four letter words increase the challenge and there are so many words in the dictionary that it is very easy to get confused. This is how the game Wordsplosion moves. There are five letter words to guess and you will be given chances to make the right guess. However, if you cannot guess the word in the time there will be a BOOM! An explosion on the screen will denote that you have lost the level. If you are able to cross the hurdle, you will be awarded with a bonus letter for the next round.
Wordsplosion by Concrete Software, Inc is a game of knowledge and a game of active brains. Playing this game would enhance your guessing power and at the same time, make you more aware of words. You can keep the dictionary handy while playing the game because you may get to know several unknown words. You will have a hint system but that would be based on your performance. The fast paced game is currently available free of cost for the android users and it is loaded with features.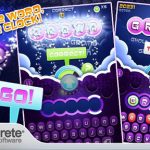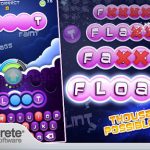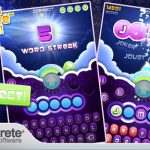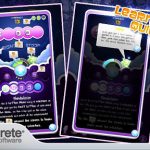 Features:
Wordsplosion is loaded with innumerable five letter words. There are some that are very common while there are hard ones and they keep coming till the bomb blasts.
There are only five letter words available in the app.
The timer runs for specific time and when you are out of guess it blasts.
The graphics of this simple game is mind blowing and the sound set for the explosion is terrific.
There is a Leader board when your name can feature if you go on winning the games.
The more levels you play and win the more hint of letters you will receive. This will make solving the puzzle quite easy.
There are challenging achievements to reach in the game.
The game control is touch based with the visible keyboard on the screen.
The time increases with every correct guess and the timer is just below the place where you are making the word. This keeps it visible all the time.
The game is a free one are it is available for android users using android 2.2 or later version.
The version 1.0.8 of the game takes only 22m space on your device and this looks great both on tab and mobiles.
Summary: Wordsplosion is a timer based word game that requires you to make the right word with the one letter given to you. You require beating the time while playing the game and once you are able to do that you earn a hint. The game continues till the time you are out of time. The game looks simple but it is quite hard to play.