Do you invest some time is searching for keywords for your social media marketing? Or do you have an extra 10 hours to waste in searching for the keywords to post a content on the social media for your business. I don't think any professional or entrepreneur should have! People waste a lot of time on creating content for their social media, so Woofy helps you to spend more time in doing other important things by doing a lot of work for you! It automatically scans the articles and generates engaging social media posts from it, simulating a real human writer. You need to simply drag and click over suggested works or sentences.
Everyone wants to save time as much as they can while doing any sort of work! If you're a brand owner or a businessman in the digital marketing, you need to work a lot! You need to create campaigns, content, and grow your audience in order to grow your business! So here is a tool which is known as Woofy, which works smartly to save your time and teaches you savvy social media management tricks to stay ahead. It has been developed by Woofy, Inc.
Woofy comes with a dazzling Dashboard for all your social media marketing needs at all in one place. You can add your social media accounts such as Facebook Groups, Facebook Pages, LinkedIn Profiles, LinkedIn Groups, LinkedIn Pages and Twitter. You can customise the settings according to your needs and turn the posting on or off as per your choice.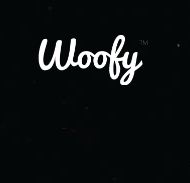 With Woofy, creating content is very easy and effortless as you can add the content from its library which is organised by topics and interests. You can add content via RSS feeds or import with URLs. Woofy provides you powerful suggestions at your fingertips with the help of data science, artificial intelligence, voice driven technology and use of compliance marketing engine. Whether you're editing a post, pasting the URL or adding any image, the platform analyzes in real time, millions of data points to pin point the perfect word or phrase to suggest. Moreover, Woofy can even suggest phrases coming directly from the article based on the URL that you have pasted. Isn't it amazing!
You can add colleagues or clients to your campaigns based on your business needs. You have the control to set roles for admin, editing, managing, or viewing campaigns. However, you can assign user access to specific calendars or parts of the platform and get the feedback you need to keep projects moving seamlessly. As some of the marketers are colorblind, Woofy is designed keeping that in mind. It has a colorblind friendly design pallet also, featuring patterns on buttons and graphics for users to easily distinguish the difference.
Woofy has a lot of features which helps you to create content for your digital marketing such as: voice activated assistance which hekps you to create campaigns by simply speaking, uses AI to avoid redundant posting and gives you suggestions and recommend changes, uses compliance marketing engine to avoid any spam to be posted. Woofy's pattern recognition helps to create long-term campaigns in no time, whether weekly, bi-weekly, or custom schedule.
So create campaigns, collaborate, evaluate and grow your business with Woofy now!
Worth Having App – Try Woofy Today