Wild Animals Online(WAO)is a mix of fun and the best animal game.It's an interesting genre, and makes for a truly unique experience. If you enjoyed unique games but want some more thrill mixed in, then Wild Animals Online is the top game for you.
Primarily this Wild Animals Online (WAO)is a survival for the fittest game. It is a world of animals whereby the strongest of all animals survives based on the law of the jungle. This exclusive game allows you to play as 20 different animal types ranging from carnivores to herbivores and to omnivores and to also hunt in several different maps and environment.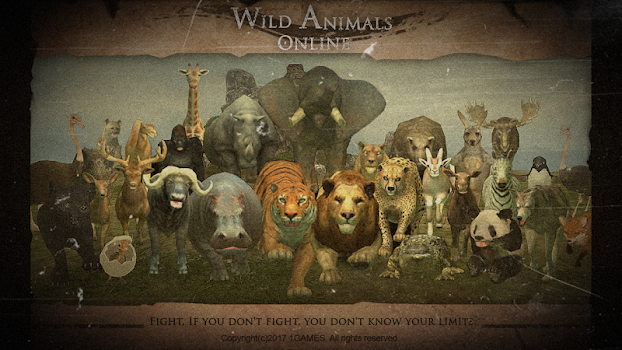 It is noted that each of the 20 different animals has its exceptional way of hunting. So players can either select an animal based on your style of play or pick an animal according to your personal interest.
Can you able to survive from the fight against numerous hostile animals, gigantic monsters, and zombie animals?
How to play this Wild Animals Online(WAO)game
Step 1: Select one from the 25 different animals

Step 2: Boost your character to the strongest animal

Step 3: Contend with other players from all over the world – fighting to survive in the wild.
Also at times, you would require to work together with other animals and participate in a major battle to hunt gigantic dragons and monsters.It is also instructed that you must survive the competition with other wild animals, and escape from animal hunting zombies that are on your trail. Can you be able to survive from the fight against numerous aggressive animals, gigantic monsters, and zombie animals?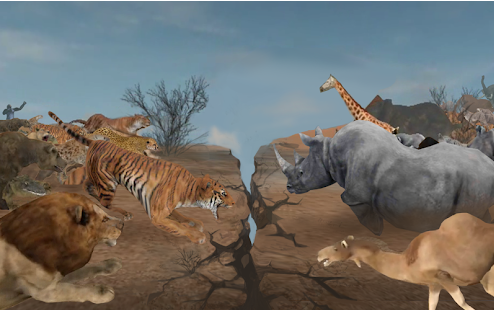 Interestingly this Wild Animals Online (WAO)is a fresh multiplayer game for Android platform, and a fun game to play.
Salient Features of Wild Animals Online(WAO)
Various Animal Characters
You can experience from herbivores such as deer, elephants, and giraffes to carnivores including lions, bears, and wolves as well as hippopotamus and boars that are classified as omnivores. It is also able to play more than 25 kinds of various animals on your own. Moreover there are new animals have been added such as penguin, kangaroo, Black Panther, ostrich and panda. As far as global users opinion it is regarded as best Animal game.
Presence of rich maps and different natural environment
The maps are divided into Sahara, a bleak desert; Siberia covered by snow and ice; and a savannah. The natural environments comprise: Monster Field where huge zombie monsters appear and Dragon Lava where dragons with the properties of fire, ice, and lightning.With users opinion they are regarded as best Wild Animals game.
Availability of Gender Choice and Breeding
The players can able to select the gender of your character and if you achieve love with an animal that has a different gender, you can also have a cute baby animal that could increase your physical strength. But your baby would die if you don't feed him or her within 24 hours. With users opinion they are considered as best Pet game.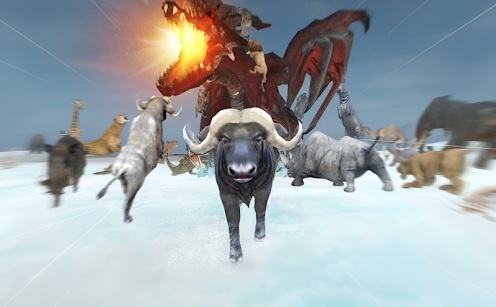 Illustrates Diversified Means of Hunting
The players could experience diversified battles such as attack, escape, and defense as well as calling the same kind of a power attack, and running to bite off. According to users opinion they are considered as bestAnimal action game.
Execution of Differentiated Combat/Growth Means
The animals will have different combat and growth means by dividing into food groups and forms of living, depending on the habits and characteristics they have. The players must carefully select the character that suits your preference. Among many users opinion they are considered as bestAnimal online game.
Offers several Missions and Master Menus
It is also possible to add more fun to the game through the Trophy Menu where you could make achievements and earn honor points by performing specific missions such as traveling, hunting, and acquiring as well as the Master Menu that enables you to give much more damage when hunting a certain animal. Altogether this popular Wild Animals Online(WAO) is a must play a game for all fun lovers.