Musicians have no boundaries. They are creative, thoughtful and have a league of their own. What I like about them is their character. They are always full of energy and life is like a stage for them. Just hand them anything and they'll make music out of it for you. You might see them walking down the streets like normal people. But when they're on stage, their colours are totally different. While normally you expect them to carry their instruments such as Guitars, Piano, etc to carry with them. But it's not always that easy to carry the whole equipment especially when you're travelling locally and music is something that's spontaneous. So you never know when does the next blockbuster tune comes to your mind and you must be ready to trace it down on your instrument. So let's not waste them and start recording.
I am talking about the Android app called Walk Band that has been developed by Revontulet Studio. The compatibility of the app varies with different Android devices but it's compatible with most of them. The app has been a hugely successful and has been downloaded more than 70 million times till now.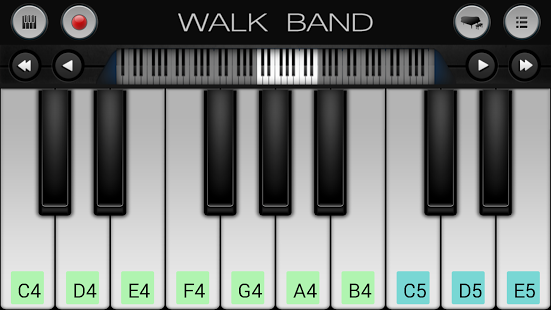 Walk Band is a hub of music instruments. There is Piano, Guitar, Drum Kit, Drum Machine, Bass and set up for recording as well. If you've ever been into music, you might be well aware of Fruity Loops which is music production Software designed to let you create music on your laptop/PC without any actual piece of instrument. Walk Band is like an Android version of Fruity Loops. You can play all the instruments individually and then you can arrange them together to create the final recording.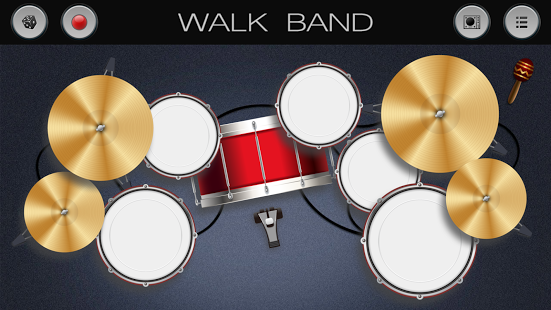 Creating music is fun with Walk Band and relatively simple as well. If you have some musical knowledge, then you can pre-define the different notes and let the sequence play. The level of detail in each instrument is commendable. There are many variations available in each instrument. For example, there is nylon as well as steel string available for Guitar and you can tell the difference when you play it. The piano itself has five different sounds: Piano, Music Box, Organ, Rhodes and Synth. There are further settings such as Speed, Pitch, etc. You can use other mp3 tracks in the background and mix them to create new sounds.
Apart from creating virtual sounds, you can connect your external MIDI keyboard over USB. So this app is perfect for any professional musician as it not only allows you to create and record music over phone but it also offers the full features that you'll find in a professional Software only.
The app is available for free in the Play Store though there are some in-app purchases for different drum kits, patterns, voices, etc. So are you ready to play the new sound!
Pros: intuitive UI; external MIDI keyboard compatible; different instruments such as Guitar, Piano, Drum Kit, Drum Machine, Bass, etc; free.
Cons: none.
I will give this app 4.5 out of 5 stars.
Worth Having Application –  Download the App