If you have just purchased a new home or have any plans to renovate one, there are two options you have- hire a professional designer or do it yourself. While the former is a lot simpler due to the already established contacts, the latter is much more satisfying. However, finding the right furniture in the right shape, size and colour is not as easy as you might think. Finding a sofa set that exactly matches what you have in mind for your house is a tricky task. It is always simpler to select items when you can try them on and get a demo. If you need help with this, the Android app Virtual Decor Interior Design is here to solve this problem for you.
This Android app is not only fun and interactive but is extremely useful and handy for interior designing. The need for a professional designer is eliminated altogether. It helps you try on items in your house virtually to give you an idea of what best suits it. All you have to do is take a photo of a room in your house and begin decorating it with a variety of items. You will find everything from mirrors to furniture to lighting to bedding to paintings and much more a collection of over 1000 products is at your disposal to choose from. To make your task easier, these items have been organized into categories.
Under each item, a range of products varying in colours, shapes, sizes and patterns is available for you to choose from. There is a huge collection of catalogues for you to browse through. You can keep trying out items until you find the one that is perfect for your room. With the plethora of choices made available to you, it is almost impossible to not find something that blends in with your home.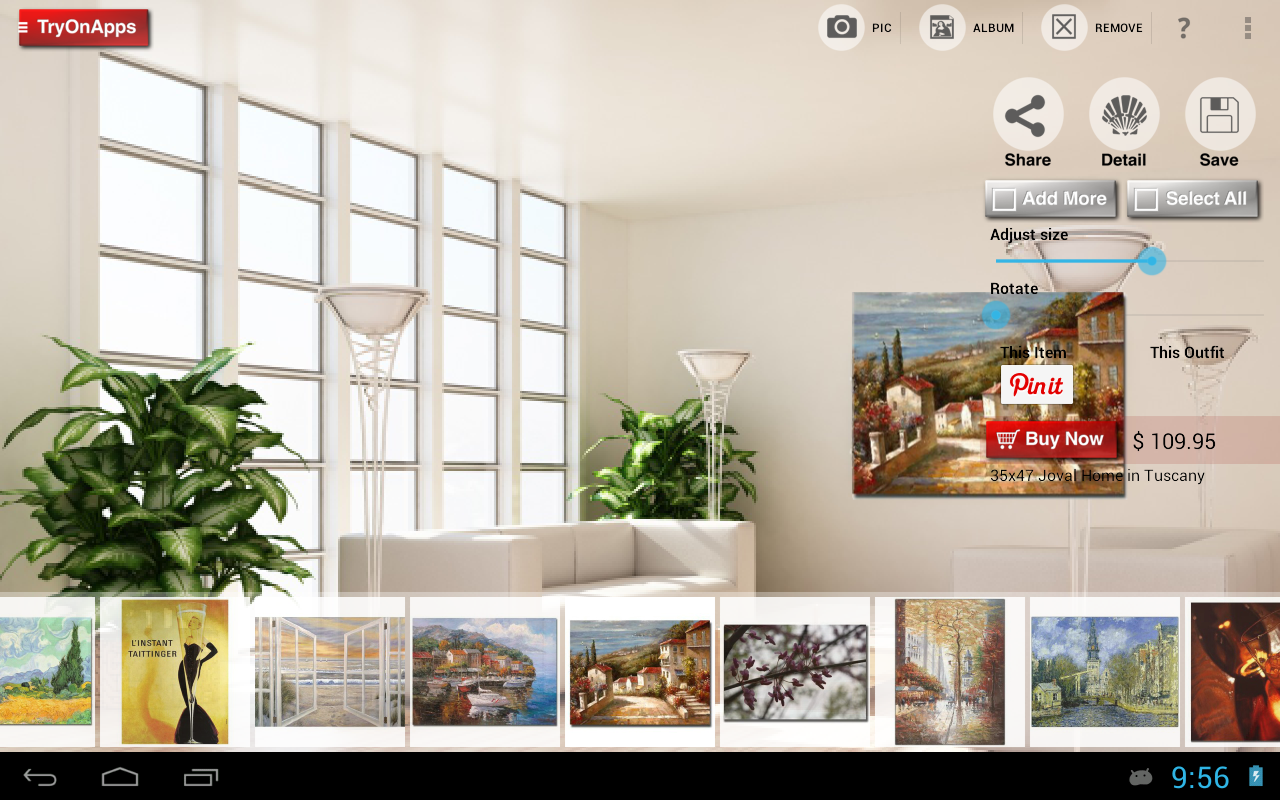 Despite the range of items, the app interface is so designed that it becomes very easy to use the app. You can easily switch between different categories in the menu. The items are so arranged that you get a good view of each one of them. Also, all images in the app are high quality and are real. This makes things more pleasant for you.
Once you have picked items and placed them into your room, you can save this image for future use. If you wish, you can directly order all selected items from the app. Alternately, if you would like to be a bit adventurous, the app helps you locate items on an interactive map, marking all local stores for you. You can then visit these stores and get the real feel of shopping and decorating your home.
Virtual Decor Interior Design by TryOnApps indeed makes the task of decorating your house very simple for you. You just have to install the app, which s available for free online, and get started. Soon enough, you will have a finished plan on your Android device. All you need is some time and a good amount of imagination.
Worth Having Application –  Download the App