I have always desired to go to the gym and give my body a better shape. My tummy is protruding out ridiculously and I have not been able to find a home solution. I have a very irregular schedule at my workplace making it almost impossible to find time to visit a gym and get a personal trainer. furthermore, getting a flexible personal trainer can be quite costly.Therefore, I was delighted when a friend recommended the truTrainer app.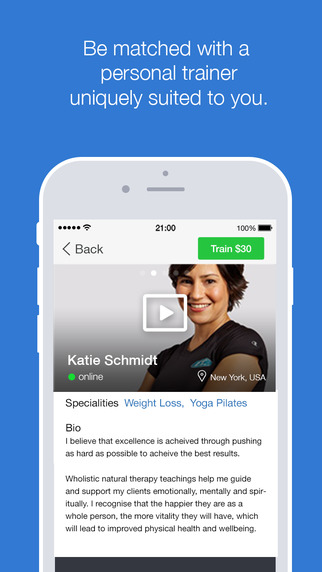 I thought it is an automated app offering routine workout plans for all its users. However, my friend insisted that this app was the closest to visiting a gym and having a personal trainer.I downloaded the app and went through the quick registration process that required me to provide my preferences and basic information such as medical status, my targets and body metrics. There is even an option of having a test workout to see some of the demonstration animations offered by the application.Once done with filling in my details, I was given an opportunity to hire a personal trainer. For only $30, I was able to get a professional body trainer whom we communicated through the truTrainer app. I liked this part because it gives you a customized experience with the trainer. This is unlike other automated workout apps that does not consider individual needs.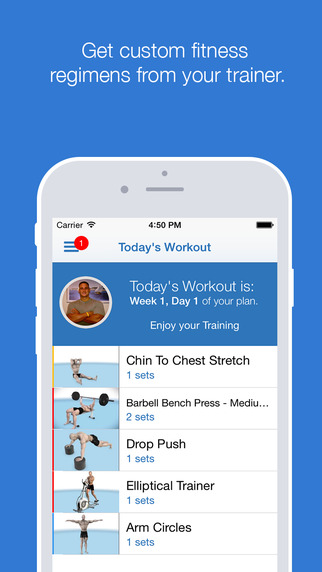 My trainer prepared workout schedule to fit into my schedule. The workout plan includes a several workout routines with timed frames. The app then calculates the performance rate using percentage for each routine. When I was starting out, I scored very low on the workout routines. My trainer noticed this and encouraged me to be persistent and consistent with the routines. Since I my aim was to cut on the size of my tummy first, most of my workouts targeted the abdomen region. The app provided very clear demonstrations of each routine. The trainer was available to answer all my questions related to the workout program.Every week my trainer adjusted my schedule to become more intense as I also got used to the workout plans. This made me feel great since after just three weeks of training, I could comfortably do what I was struggling when I got started. I have truTrainer to be a very convenient application that combines technology with the human aspect. The demonstrations offered by the app are very clear and easy to imitate. The trainer is also very friendly.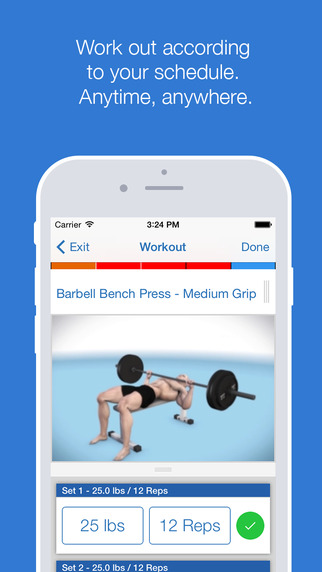 However, if you feel your trainer is not helping you, there is an option to discontinue the trainer and hire a new trainer.I am convinced this truTrainer is the most convenient app for those who find it challenging to find a personal trainer either because of the cost or their schedule. I was able to do most of my workouts at home since I have some equipment to use. However, if you do not have gym equipments, you can still visit your local gym and use the app as your personal trainer. This will save you the cost of hiring a live trainer.
Worth Having App –  Download the App