What do you mean by social distancing? Everyone in this world is aware of it and following it for the past few days! Is it a way to keep distance from every individual and remain at home? Well, it means to stay distant from each other, whether you are talking to someone near your home or going outside. It doesn't matter where you are, but you need to maintain at least a 6 feet distance from the other people. As you all know that Coronavirus (Covid-19) is a pandemic disease which has no vaccination. The only way to remain safe from it is to stay home and keep away from the infected by protecting yourself. I know it's very hard and challenging to follow social distancing, but you can still remain in touch with others virtually! Yes, with the help of Toodls, you can connect with the people you know and make new connections as well!
Toodls is a free social app which helps you connect with the people virtually by organising various events and participating in it. It has a premium plan as well, which has some advanced features and is available for $ 9.99. When you run the app on your device, you will be asked to Sign Up and give a few details such as your name, date of birth, email id, etc. You can also tell about your interests and tell your gender and who you're interested in!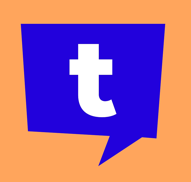 Toodls app is designed to find and host live events online or in-person events. During these times, it's very difficult to remain isolated and still get socially connected. So it's better to switch on the app which helps you connect with the people virtually without breaking the rules. Toodls is an easy to use app which is user-friendly as well as very neatly designed. It always ensures your safety and does not sell your data to any third party company nor sell your personal information. Moreover, it doesn't show any advertisements while hosting or participating in any event. You can share your personal information with other users if you want to and you are the only one who can control this.
The app features a search capability which lets you find events by:
Category- live music, dining, sporting events, health, personal care, family events, business, careers, education, spirituality, support groups, hobbies, travel, volunteering and others.
Distance from your location
Keywords
 Once, you searched for any activity of your choice, you can click on the 'Join Event' button and simply join. You can also add your guests or invite your family or friends to join those events. One the other hand, if you want to host an event, you have 2 options to create events! You can host an online virtual event and organize as a private event or a public event. Hosts have options to manage who they prefer could join their event. In a private event, the host gets to invite guests they would like at the event, whereas in a public event the host invites all the users to participate. You can then set up the event to allow the host to approve participants.
Toodls is an ultimate app for virtual meetings and making new connections and growing your audience as well! This is the time you can show your hidden talent and socialize while distancing! Now, you are not going to miss your routine when you have Toodls with you. It gives you the real feeling of connecting with people around you! Go and get it now!
Worth Having App – Download the App