The latest Android game called Tilt the Gaps developed by Benyam Ephrem is one of the most talked about games on the PlayStore. An unknown man once said that "Simplicity is the keynote of all true elegance" and this game truly lives up to this quote. The first thought that you will have when you look at this game is that "It looks so simple, how hard can it be?". That is exactly what I thought when I downloaded this game but my thoughts changed shortly after starting the game. Yes, I know it gets a little frustrating when we cannot get through but it is a good kind of frustrating where all you can think about is getting past it and getting a better high score.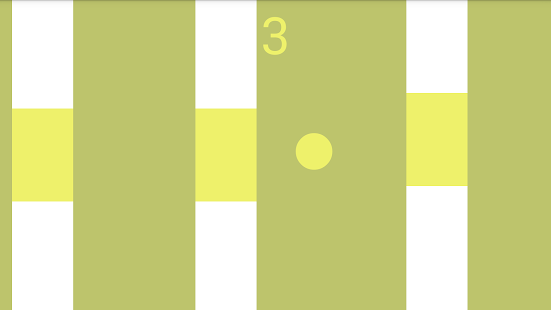 THE MAJOR FEATURES OF THIS GAME ARE :
1. Insanely simple and highly addictive.
2. No ridiculous permissions asked at the time of download.
3. Ridiculously small game. Takes only 7MB of space on the device.
The above features are true to the description given on the site.
4. Endless game-play. (Never gets old, isn't it? )
5. Bright and colorful user interface design. ( Who doesnt like that? )
6. The rectangles literally start running as you start scoring higher.
LAST BUT NOT THE LEAST, 7. SUPER -DUPER FUN TO PLAY !!!!!!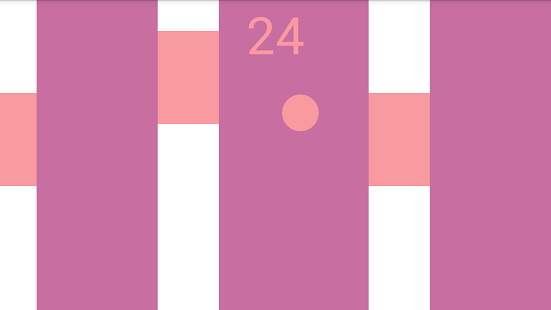 LETS TALK ABOUT THE GAME FROM DIFFERENT ASPECTS:
1. Design- As simple as it can get- Elegant
2. Graphics- Soothing to the eye- Beautiful colors merge with the color of the ball
3. Difficulty level- Challenging from the very start and gets even more challenging as the game progresses.
4. Sensitivity- Acts at lightning speed. the touch is very sensitive and responsive which makes the play even more fun and exciting.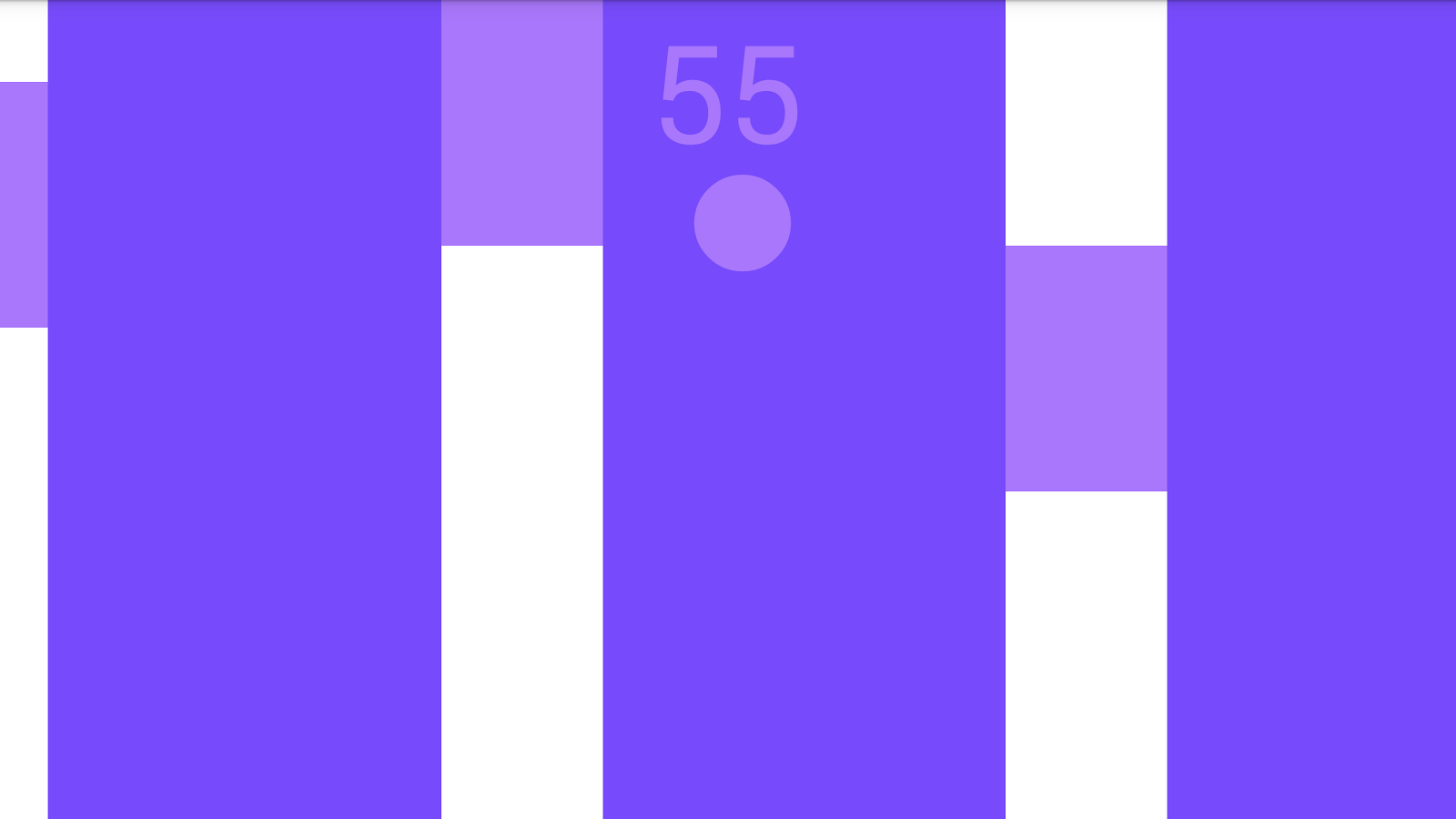 HOW TO PLAY THE GAME:
Step no 1 : Before the game starts, hold the device flat in your hands.
Step no 2 : In order to move the ball through the gaps and into the rectangles, tilt the device.
Step no 3 :Try to score as many points as you can and keep on increasing you high score for as long as you can stay alive.
Basically, there is a ball and your mission to get that ball through the gaps but if you happen to touch the rectangular walls then your game is over. Sounds easy? Well, there is a twist. The gaps are arranged in an absolute random pattern. One should keep an eye on the next gap approaching in order to be prepared for the track change. Although this becomes difficult as you reach the higher levels because it all happens so fast. Stay alive and the rest will follow. The game gets more and more challenging as we progress at the same time your addiction will increase too.
This game is one of those games which will get you glued to your phone because every time you lose you have that burning curiosity within you to do better net time and get a better score. In fact, I tend to compare my high scores with those of my friends, it is our new thing. There is an adrenaline rush which is what I absolutely love. So if you love it too, then go for it. You will fall in love with it instantly.
HAPPY TILTING !!!!
Worth Having GAme:  Download the Game