The Old Win Downtown Casino is an iOS app that puts together the look and feel of old school casinos with the technology of the latest era. You can place bets and spin reels to win plenty of rewards and bonuses. There is a special fortune spinning wheel that has been designed with a vintage look and lets you try out your luck. All the wheels have been designed with a retro look with sound effects of real coins, wheels with three reels like the classic ones, a handle with a ball at the end for pulling, alarms, rhythms and much more that will make you feel nostalgic.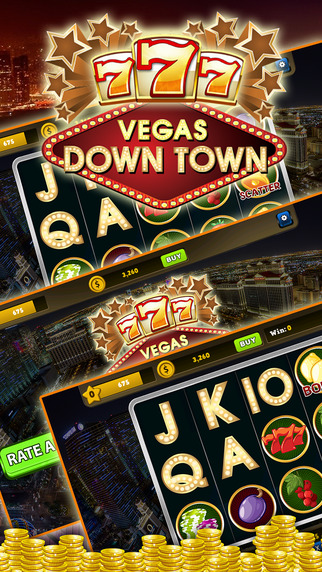 If you are a lover of casino and gambling games, this game is an excellent one with a classic look. There are a lot of features that make this game unique and worth a shot. Each spinning wheel comes with a classic view of the reel slots, making it look like the real classic versions. The sound effects are vintage and classical. This, added with the symbols, make the game look like a realistic old casino. This game can be enjoyed from anywhere and at any time even without an internet connection. The app uses very less storage space as well. All you need is an iPad, iPhone or iPod Touch with iOS 7.0 or later and 68.2 MB of free memory space.
The Old Win Downtown Casino is an excellent gaming app for your iOS device, especially if you miss the classical version of gambling and casino games. To play this game well, you need to know how to place your bets and also which slots you can play. The trick to winning this game is placing the right bets. Once you place a bet, you spin the wheel and win if the slots match. There is also a fortune wheel wherein you just spin and you win when there is a winning combination or the symbols match. This adds a very classic feel to the game. There is an AutoSpin feature in case you wish to continue with the game but have some other tasks to look after.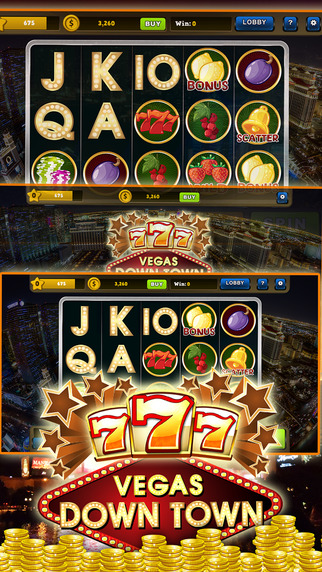 The gameplay follows that of typical casino games. If you are not familiar with casino apps, you might face some issues in the beginning. Besides this, the user interface is very user friendly and appealing to the eyes. Even if you are playing the game for the first time, you will not have any issues figuring your way out around the app. The controls and navigation are very neatly designed indeed.
The Old Win Downtown Casino is a casino game that brings the old classical casino gaming experience to users of the new gaming era. With good graphics and sound effects that gel in with the theme, this game manages to set the retro feel quite well. You feel like you have been transported to a real casino in the olden days. Features like the fortune spinning wheel and AutoSpin help the game stand out. This is one worth a shot for sure.
Good: No internet connection required, vintage theme
Bad: None
Worth Having App – Download the App