Tangram productivity mobile browser is easily considered one of the smartest, innovative and most effective mobile apps to come along in a long time. Just by the state-of-the-art interface alone, it features capabilities which are far beyond their time and what it allows professionals and amateurs alike is absolutely unsurpassed.
Tangram will give you the ability to thoroughly browse and search the entire mobile web with total efficiency, culminating into the most productivity you have most likely ever had. Regardless of your purpose or whatever task you are working on, Tangram will make everything just that much more easier and completely convenient.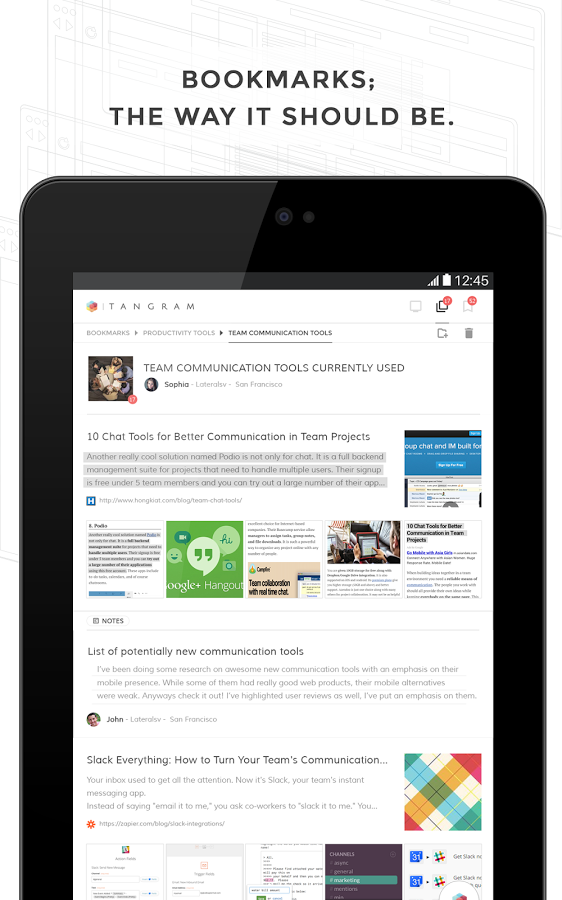 What the Professionals Love
Freelancers, students, paralegals, it doesn't matter, Tangram will provide you with way more options then you could possibly ever want. An average mobile browser will do the trick of course but after you have utilized this fantastic app, you will never look back. Online information and knowledge just comes free-flowing, with utter simplicity and user-ability unlike anything you have ever used.
The search capabilities of Tangram are the epitome of intelligent and well-assembled. The reason is because it just doesn't stop at assisting you with retrieving information, it helps you adequately process it, organize it, store it and then it helps you share your great findings with others. All of that with an incredible amount of efficiency and convenience, it really needs to be seen to believe.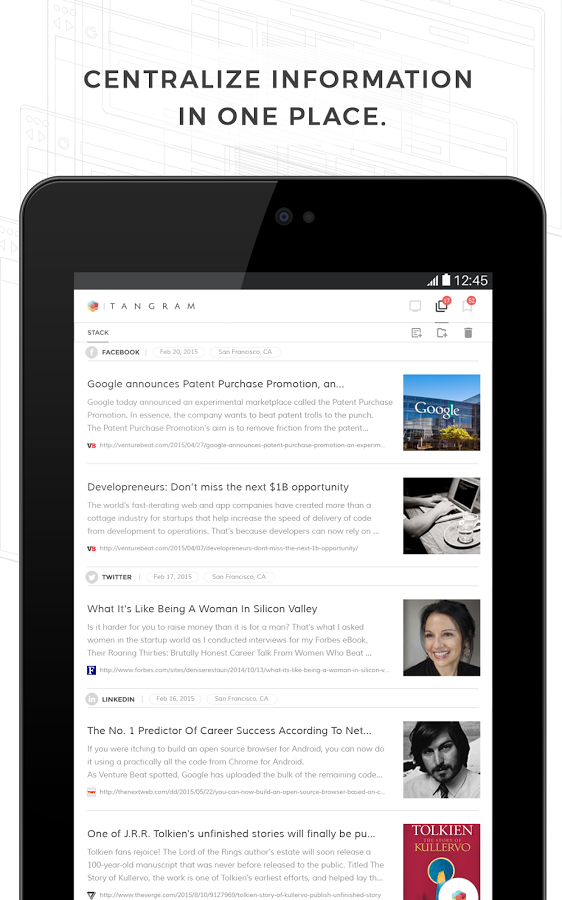 The Best Tool Around
Professionals love it because they do not have to always rely on computers to achieve the kind of results that they desire for their work. Tangram provides the best tools to get everything that needs to be done in one shorter session than any other program could possibly ever do.
You will have mobile tabs which were created to showcase highly relative content and how you are interacting with that content. There is a fantastic omnipresent button in order to access a search in a matter of seconds. URL's will also be displayed in just a quick instant, without ever losing the progress that has been made with each search and project. It's automatic organization function is awesome, because it is completely based on how you interact with the various web pages of your search.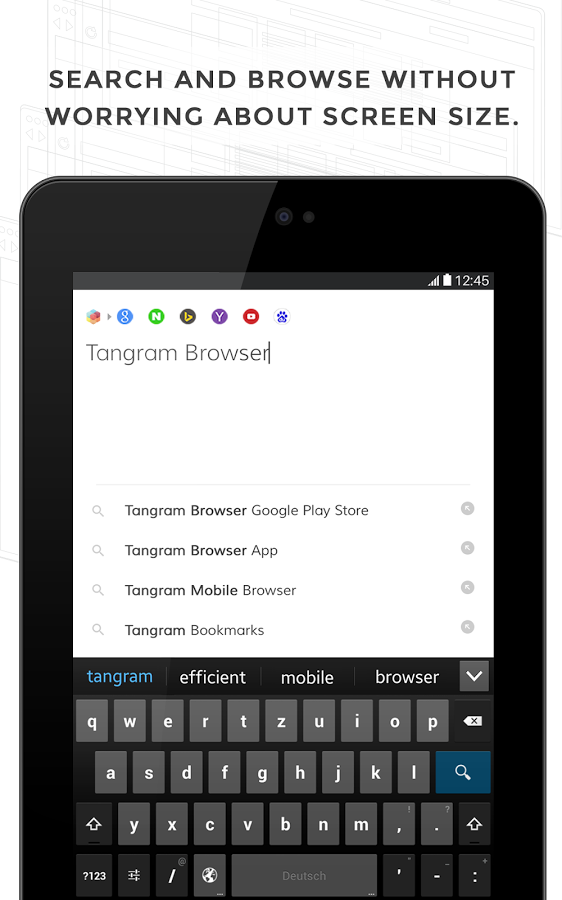 The tabs will provide you with the ability to view your search at a later date and then analyze at a later time. They will organize automatically, completely assembling the context, location and the specific time that you rendered a specific search. There will always be extra space provided, so that the user can apply multiple tasks at the very same time.
Tangram is Simply the Best App Out There
Another great function that all users love is that you have the ability to collect and swipe. You are given the power to produce bookmarks of a particular task without needing to use just one single page. Tangram allows you to simply use one app to do just about any task you can think of, with an ease that just simply cannot be beat. That is the reason why it is becoming more and more popular and sought after, unlike any other app before it.
Worth Having App – Download the App