Face to face interaction is currently one of the most popular innovations as far as social media networking is concerned. There's a Group For It (TagFi) has established itself as one of the most exciting social networking apps. The app is available to both Android and iPhone users. The TagFi iPhone app boasts of being "the real deal" in social networking since it can allow you to create, join, and even manage group activities using various accountability features, security measures, and exceptional filters. The TagFi iPhone app can be downloaded for free from the App Store.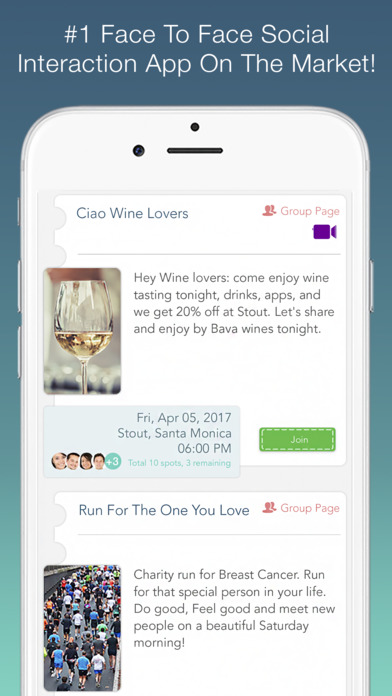 Who does TagFi Target?
The app targets individuals who are seeking to participate in exciting group activities with other people with whom they share similar interests. It gives such people a platform to engage in such activities in real life, and in real time. TagFi gives its users the opportunity to create or join group activities in their local area, viewing the profiles of those who have similar interests in a safe and secure manner.
For instance, those who love eating out can form a group on the social networking app and visit a restaurant that meets their culinary needs. This way, it is even easier to get group discounts. The fact that this social networking app helps users organize activities makes it suitable for event organizers and party lovers.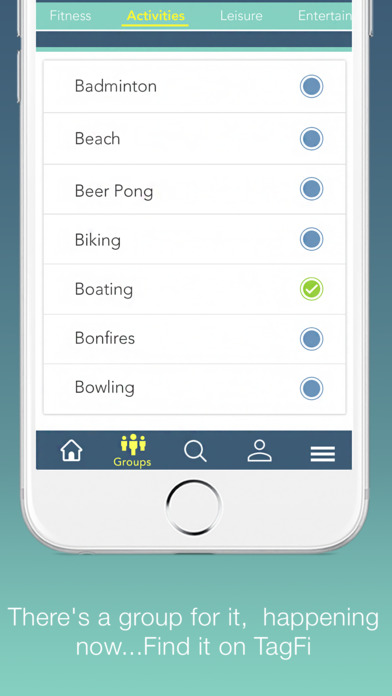 Product Features
TagFi has a home screen, which gives users daily updates of ongoing group activities near them. This way, they can join the groups by clicking on the "request to join" icon. The app also has a privacy and features mode, which allows users to switch between private and public. Besides this, the features also allows users to manage and organize their group activities publicly or privately.
TagFi similarly comes with a tagging feature that lets group members view the profiles before sending out invites or tagging other like-minded users in group activities. Other unique features that were included in the app include group management, group events countdown, and real-time video invites. What's more, users can choose venues suggested to them by the app for group meetings based on their shared interests.
Reception
The TagFi iPhone app has had an impressive uptake among social media users due to the diversity that it offers, which other social media platforms lack. The opportunity that it gives users to connect with their age mates, schoolmates, and even those with whom they share the same ethnicity, is remarkable. This explains why the app has been well-received despite being relatively new in the market.
Everyone knows how dreadful it is to miss out on group activities. Besides this, getting friends together can be a real challenge. With TagFi, this is much easier. This intelligent and highly personalized mobile app adds a tinge to of allure social media networking. Businesses also stand to benefit from TagFi since it can drive groups of clients  through their doors. TagFi is definitely a recommended app since it builds on the potential of technology to reestablish face to face interactions.
Worth Having App – Download the App