If people are looking for a persuasive new mobile game app arrival which has some quality into the mix, then you should check out Sweet Candy Juice: Halloween Jam developed by Deotsidh LLC. The game app is wholly entertaining for users to use with the best features.
The key components of this game namely are halloween candy, candy juice jam, candy juice, witches hammer, juice candy and fruit cells. This familiar Sweet Candy Juice is a match 3 puzzle with a twist of Halloween theme. The players could experience cute monsters are celebrating popping candy when matched in order of 3 or more with same type of candy. They can really explode maximum matches to create magic portion for each monster this creepy night.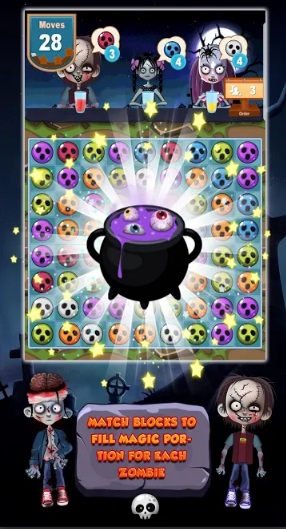 The magic portion factory is expediently guarded by the Vampire boss and his challenges. Players require defeating them by solving match 3 puzzles exploding candy juice jam portions. They can assist the witch to escape this Halloween to celebrate with the cute monsters.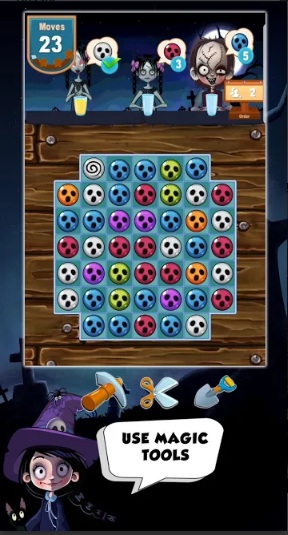 How to Play Sweet Candy Juice Halloween Jam
Players can swipe to match 3 candy or delights.

Users can match 4 or more to create powerful magic explosions and score big.

If it is more candy juice more magic portion served and highly better the high score.

You can solve the challenges before you run out of moves.

They can use 3 magic tools: hammer, scissors, and shovel to solve instant rows or columns of candies.
Salient Features of Sweet Candy Juice Halloween Jam
You have 5+ Maps with 100+ levels to play all day.

Adept Vampire boss level challenges to complete and release the witch.

Can serve cute monsters like zombies with sweet candy juice as magic portions.

Some fruit cells are frozen where you actually need to crack them open to give candy pop to bloody zombie lady.

No time limit and no life just don't run out of moves and make the cute monsters angry.
The players can experience the fairytale world full of candy juice and jelly jam served to your favourite characters. It is the perfect candy juice jam matches 3 puzzle games. Moreover they are also possible to compete with friends for high score on level map. In conclusion if users are looking for distinctive and special features, you will adore what Sweet Candy Juice Halloween Jam game has to offer.