According to the statistics, the content streaming market is still in its infancy, with less than 10% covered so far! Have you ever wondered why the rest of the 90% is still unserved? Well, we thought of that question too, and do you know who else thought of that? Streamark. A software development company based in Bucharest. With 15 years of experience under their belts and exclusively based on their patented technology, they've created Streamport, a platform like no other.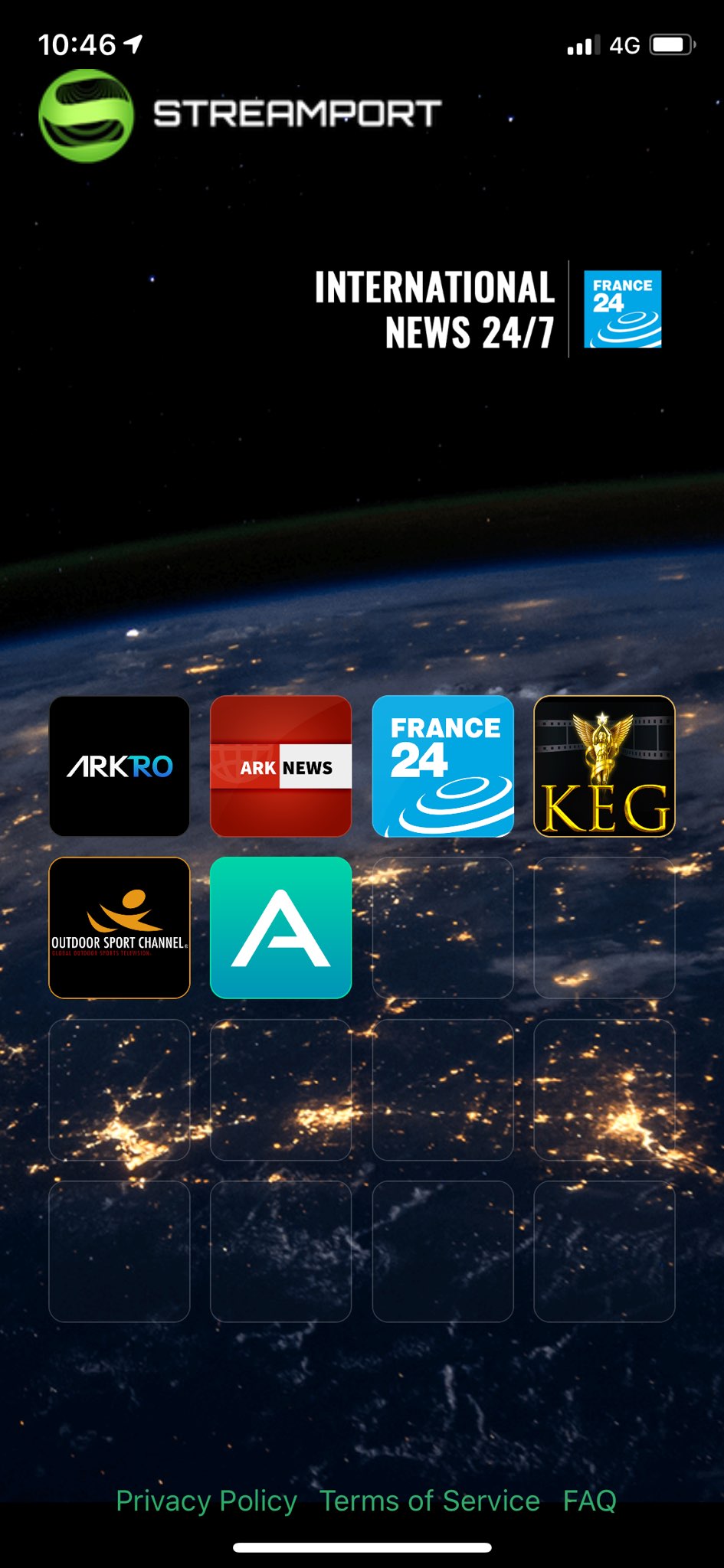 Streamport is not just an app, it's a portal for streaming apps, a regular marketplace. Technically speaking here is how it works: the front-end framework is dynamically transformed to take the shape of different platforms, connecting to different databases, content etc. By accessing one native app, one webpage, users get to choose from a multitude of totally different apps. An OS like experience inside the OS, a portal opening to a new universe. Instead of being limited by one app, having to manage content offering within a limited space, content can now be placed in independent app-like channels, giving the users a much more rewarding experience. And each of these are fully controlled independently, by their respective owners.
Isn't that cool, right? But wait, there is more!
Streamport can LITERALLY host and create unlimited number of apps. Imagine that you can get access to different content that satisfies different tastes, and it keeps growing and changing, all in one place. The platforms access varies from free-to-view (like France 24) to SVoD or TVoD/ Pay-Per-View, all depending on the conditions offered by each app operator. It can simply gather them all!
Other unique feature on Streamport is that you can access all the apps inside using only one account. You can easily sign up using your social media account or regular email/password combination. Also, switching from content to content has never been easier –  simply click the button on the top left of the screen and choose "Back to Streamport". It will take you directly to the main interface. The payment for the SVoD or TVoD content is safe and secure throughout, using Google or Apple in-app subscriptions (or PayPal on desktop).
Streamport is now at the level of adding new apps. And they claim to build them at no costs for the content owners. They've already made deals with huge TV stations like France24 and Aljazeera, and they are always on the hunt for interesting partnerships. Movies, TV series, documentaries, cartoons, you name it. The challenge now is to get the content owners out of their traditional state, frozen in their MG's, and have them open up for the future of the streaming world. A world where every platform, no matter how small or niched, can have a huge exposure at no risk. A portal where everybody can find what he is looking for.
The modules that can be added within each of the apps included in Streamport range from Live TV, Series or Movies, to more specialized news bulletins or radio. There is only one update for the whole platform, and the storage size occupied on the device remains the same no matter how many apps are included.
Streamport is available on all devices (Desktop, smartphones, tablets and smart TV/ STB – Android, iOS, HTML5). It also fully supports Chromecast. Feel free to try it anywhere and everywhere. And stay tuned for the new add-ons.
Worth Having App – Download the App