A part of each one of us resides within our mobile phones, whether or not we are ready to accept it. If we wish to organize our lives, beginning with organizing our phones would be a good start. To get you started with this, the Android app Solo Launcher would help indeed. This home launcher app is highly customizable and can be personalized to a great extent.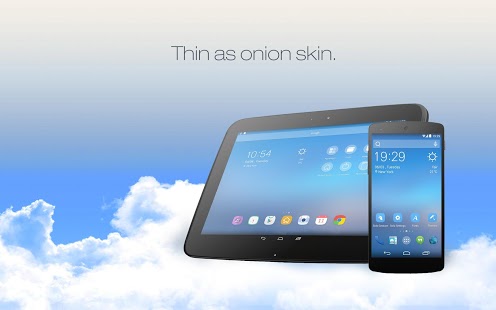 There are over thousands of wallpapers, 300 unique settings, fonts and lock screen themes. The whole app is centered on organization. Organize your apps by grouping related ones into folders and hide those that you wish to keep private and invisible. With this Android app, it is both easy and convenient to keep track of text messages, unread emails and missed calls. The unread messages counter will come in handy there.
Gesture control with this app has been implemented superbly. Swiping features like rotating, multiple finger taps, sliding and single taps help your make the most of your gestures. They are suitable for those who are left handed as well as those who are right handed. The most convenient feature of this app is that it not only offers you a wide variety of gestures but also allows you to customize them as per your needs. A total of nine gestures formed from a combination of rotation, swiping, sliding, etc. are available to you.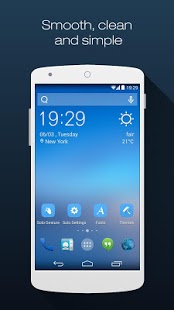 The app has an appealing sophisticated and sleek look that is also functional. The interface is very user friendly and intuitive. It is free of clutter to make things simpler and better organized for you. This way, you save on both time and effort. The graphics are top- notch too, as is the touch sensitivity. The menus and settings are all very simplistic and neat, so that you do not need any knowledge of them to work with the app. It is a gorgeous app with a splendid look indeed.
The themes collection is indeed fabulous. As this app is compatible with ADW, Apex, Go, and Nova themes, you get a better choice of themes indeed. Besides making changes by changing the theme, you can also change details such as folder icons, app icons, background and more individually. The dock settings can be fiddled around with a lot. You can turn the dock off or on, set the icons, their labels, sizes, scrolling, show dividers and just anything that suits your fancy.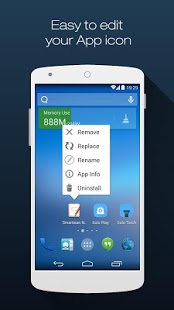 The app is available free of cost in the Google Play Store. This comes as a breath of fresh air as most home launcher apps charge a lot. Unlike most other free apps, it is also free of any and all kinds of advertisements. No strings attached whatsoever with this one. With so much to offer in terms of customization options, settings and gesture controls, it really seems like a blessing from heaven that it is free of cost.
If you are obsessed with customizing your phone to the littlest detail and wish to do so effortlessly, then Solo Launcher is just the app you need.
Good: Wide range of customization options, gesture controls
Bad: None
Worth Having Application –   Download the App