Slots Social Casino by Playpot is a slots game for everyone to enjoy. The difference between this slot game and other similar jackpot game is that there are many slots games inside the game itself waiting for you to unlock once you have reached higher levels. The game also requires a wireless connection to the Internet when you are playing the game. Furthermore, the game is designed to work with Google android marketplace. If you want to spin for free chips, the game will connect to the Google android marketplace. If you are using the Kindle fire, you are out of luck here as the Kindle does not have the Marketplace app unless you root it.
The first slot game I tried inside Slots Social Casino is the Treasure Island Slots game.  In this game, you can set auto-spin to turn on if you are busy talking on the phone or working. The game will automatically win credits for you in this game mode. You can observe the gameplay when you are using auto-spin. There are some nag screens inside this game which will ask you to purchase new credits but you can ignore them. They do not affect the gameplay.
This slot game is similar to the Casino experience but you do not lose real money in this game unless you purchase the credits with your money. Once you win a special line game, there will be a special sound being played to alert the gamer. There is one bug however with the game. The slots game will continue to spin when you have no connection to the network. You cannot stop the auto-spin and you need to end the game to make it work like normal as all the buttons are disabled and you cannot do anything except ending the game. Thus, it is best to play this game where you are near to the router at home where the wireless signal is good.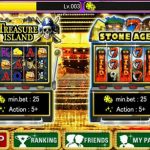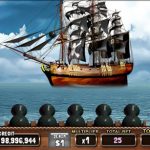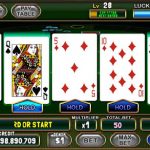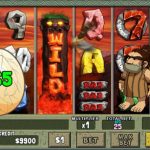 The game mechanism with the Treasure Island slot game is the same with the rest of the slots game. The usual buttons like Pay Table, Bet and Max Bet buttons are there in the game. You will no problems picking up the game if you are aold-timer casino slots gamer. The graphics in the game is looking good too as during the slots are spinning, you can see the pirate ship moving in the background. I will recommend this game only when you are holding a valid Google Android phone with the Marketplace installed to get the best gaming experience out of this game.