If you've ever seen Bruce Lee or Jackie Chan fight in a movie, it seems like a fight with logic. The fight is choreographed in such a way that you can see them using the available materials in a very unique and useful way and that attracts more and more viewers. There is a plot the choreographer has woven which is quite intriguing. These fights are quite appealing to the masses and that's why there are more and more students joining Karate, Martial Arts and Kung Fu classes in the west. A revolution was started by Bruce Lee and it's still going with the same pace. When people love it so much, why would it be limited to one form? So games started surfacing such as Tekken, Mortal Combat and one more game from the league has made it to the App Store. Let's check it out.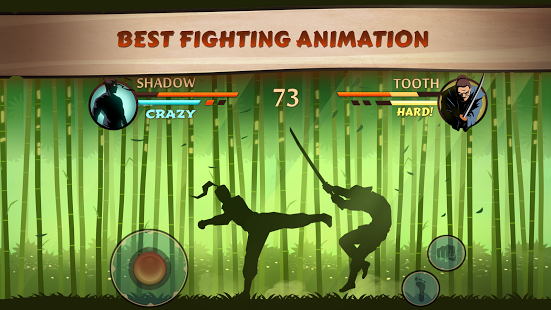 Shadow Fight 2, the sequel to the immensely popular Facebook game Shadow Fight, has been released on the Android platform being developed by Nekki. The app is compatible with the devices running Android 3.0 or any later version of the OS. The prequel had 40 million users and this one has already got 10 million in its pocket. Let's see how far this one goes!
We must give points to Shadow Fight 2 for its beautifully designed fight sequences. We know that Kung Fu and Martial Arts are generally very fast and that's what is portrayed in all the games around. But when you do so, you miss a lot of detail. If an attack consists of five steps in total, only two are shown and the rest are lost in the quick moves. Though you might find it a little sluggish at the start, but it's a lot better in the long run.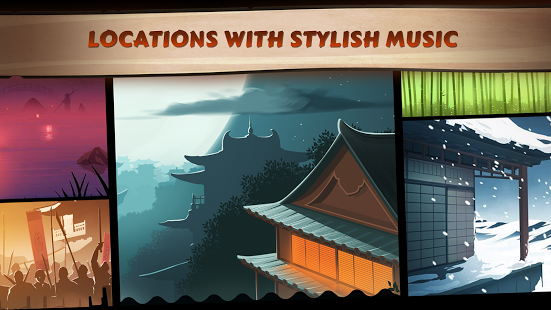 It'll really take some hard bones to clear this game. There are many opponents waiting for you along with demon bosses that are almost invincible. You have a variety of weapons to choose from but at the start, only some of them are unlocked and more will open up with every win of yours. The difficulty level is already very high and one wrong move can be the decider between your win and loss. The controls are quite intuitive with a pad on the left to control your feet and the weapons on the right to use. There is plenty of time for you to attack but then, the same is applicable for your enemy.
The developers have put in lots of efforts to provide you with a real-like experience. You can see each move clearly and that's what excited me more. It's not a street-fight but a well crafted one. Full marks to the developer for keeping it real!
The app is available for free in the Play Store though there are some in-app purchases. Don't miss it!
Pros: amazing graphics; challenging; real-like animations; free.
Cons: none.
Worth Having Application –  Download the App