It is not easy to find someone who thinks just like you. However, it is possible to find likeminded people and Score which is a free dating app on iTunes does just that. It is a nice app which asks you to answer queries on several things and questions can be really weird at times. It is fun playing the app and you can always take it as a game. Your answers will match with some other singles, who are playing the same game and you never know you may get a chance to mingle.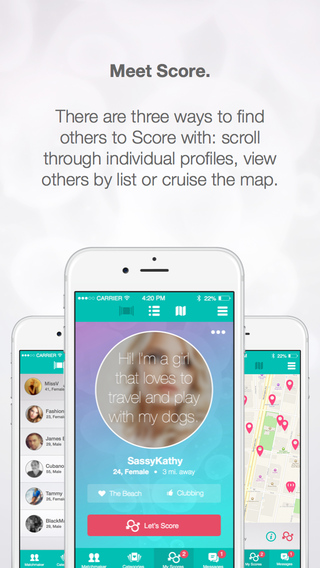 The app Score, is not something that is very serious or you have to take it seriously. You can pour your heart out while answering those engaging and entertaining query. If you are afraid that your identity will be disclosed then the app has the solution for you. You can choose to play anonymously and the extent depends on you. It is always your choice and the app is not going to stop you from doing so. Isn't it cool enough to give a try? I found it as a great app when it comes to meeting or getting introduced to cool singles around the world.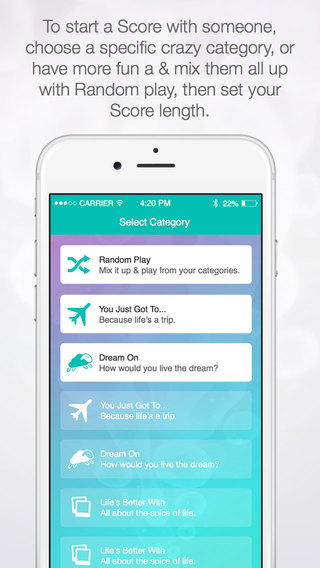 It is really quite easy to use the app. You can scroll through individual profiles and select one. You can also view others by list or just cruise through the map. You will first have to choose a category to match score. You can also choose random option where questions from all categories would be mixed up. The same question will be placed to both of the people who are playing the game. Once you finish answering the questions, you will be told your score. There are features that you can unlock with your score and that you will know after you finish the game.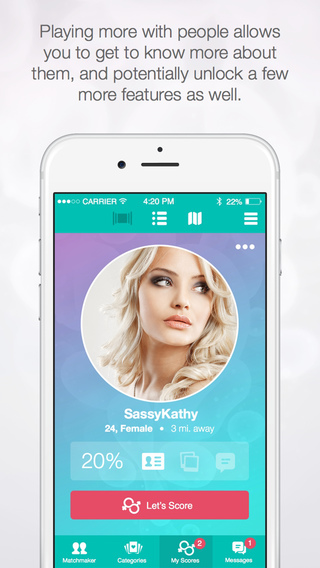 Score gives you opportunity to play with as many people as you like. This means, you get introduced to a lot of new lives and at the same time you get a chance to unlock more features of the app with your score. As you can maintain your anonymity in the app, it is not going to bring any problem in your life. However, there are features that you can unlock with money. If you want access to all the features you need to pay $9.99 and that is it. You can also unlock individual features for $1.99 each.
Score is a nice game which is getting updated by the provider, Apptigo, every now and then. The interactive carrousel view is added in the latest version, version 2.9.3. The app will take around 24.3 MB space on your iDevice and it is compatible to both iPhone and iPad. The iOS version required is iOS 7.0 or later and it is now compatible to iOS 8.
Good: It is a dating app that you will love as it helps you find your mate through answering questions.
Bad: Nothing wrong is reported about the app, till date.
Worth Having Application :  Download the App