There are several endless running games available on iTunes and some of them are quite popular. However, if you love running endlessly, then also the graphics can become boring after some time. You don't have anything to discover more in those games and thus, you require a change. Minion Runner can provide you that change in look, running path and more and the sweet character will entertain you for a long time. This game can be played for hours and you can play it with your friends and share a bit of laughter.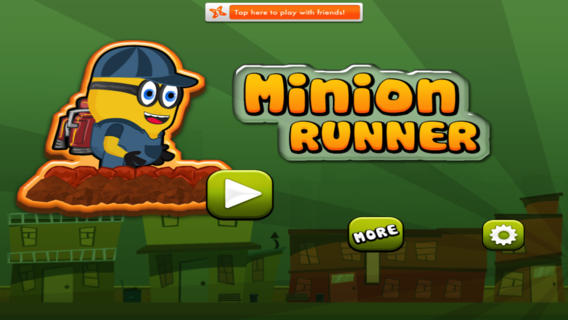 Minion Runner, presented by Norcorn, showcases a cute minion who not only runs but shoots at its enemies. There are different enemies on the way, and you have to shoot them in order to survive. That is a striking difference from other endless running game. Yes, here also you have to collect power ups and gain coin in the way to your destination. There are options to purchase coins whenever you feel you are short of coins or you want to purchase a boost. The in-app store is available for you all the time. The game is free to download but if you want the ad free version of the game, then just pay $0.99 and make it ads free.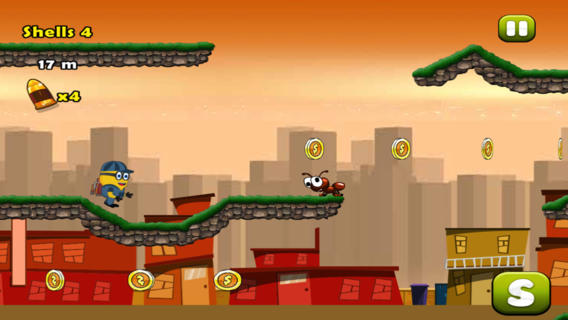 Features:
Minion runner is an endless running game available on iTunes and it is something that will make you have fun with friends and family.
The running game has a shooting option too through which you are going to remove your enemies. Each of the enemies is unique and you will have fun in the encounter.
You can collect coins through your journey and also collect jewels.
You can also purchase coins from the game shop that is stocked completely throughout the day.
There are several in-app purchases in the app. You can purchase a number of coins or make the app ads free by making a purchase from the store.
You will get three lives to play the game.
The sound and graphics of the game is quite beautiful and unique. It is not a boring path at all.
Your target with the game would be to score as much as possible. Beat your last score and see how long you can run.
The app works fine with Nextpeer or game center.
The game play is quite fast and there is nothing to learn in order to play the game.
The game works both on iPad and iPhone and even on your iPod touch. All you need is iOS 6.1 or later on the device.
The version 1.2 of the game is available for free and it takes around 29.8 MB space to download.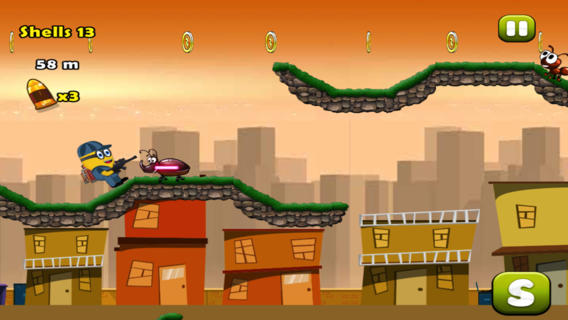 Summary: Minion runner is an endless running game with shooting. You can collect coins and jewels in this endless running game.
Good: The graphics and the sound of the game are quite colorful and vibrant.
Bad: The ads can be quite disturbing at times.
Worth Having App –  Download the App