I've always been enjoyed with racing games throughout my lifetime. Even when I was a kid just playing with physical toys, I was also drawn to the racing bike type ones that have to play. Granted, I wasn't great with them and it would take me some time but I still found excited and joy in them. When I saw Road Draw: Hill Climb Motor Racing on the App Store & Play Store I was intrigued, because it invoked fond childhood memories for me. So of course I had to check it out for myself. Needless to say, it was superlative gaming experience.
Road Draw is certainly amazing racing game that stands out on the App Store and Play Store. It is one of the top motor racing game ever developed. The game is challenging and addictive, and highly holds a lot of special value. They are venerated to be the next generation of motor racing and it's totally free. In this free game, you are god of the roads and players would actually rule the roads. It is absolutely a scintillating game, and one that shouldn't be overlooked.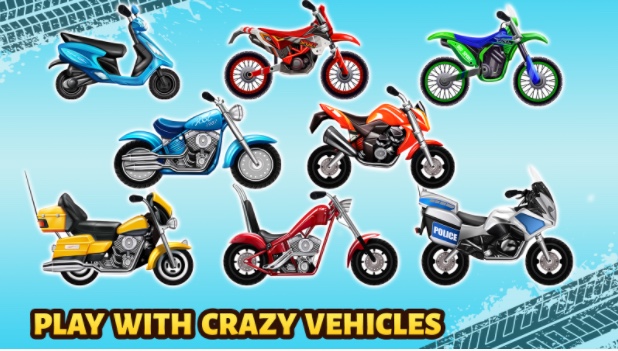 They are one among the innovative motor racing game and it is simple to play but difficult to master with super challenging nature. Moreover the graphics are quality and is pretty good. The gameplay enumerates fun, entertainment, innovative and addictive.
The player's key mission would be to climb the hill, draw the roads and keep your motorcycle safe through the obstacles. Primarily the players must beware of the obstacles while climbing through the roads you draw and there are numerous exciting motorcycles.
It is also illustrated that motorcycles have several properties like engine power, suspension and grip. Few motorcycles are great climbers and some of them are speed ​​enthusiastic.  The players can come across 2 different environments and tens of addictive levels. It is possible to experience realistic physics and 60 fps gameplay. Interestingly the players could draw the roads of your own style and beware of the obstacles.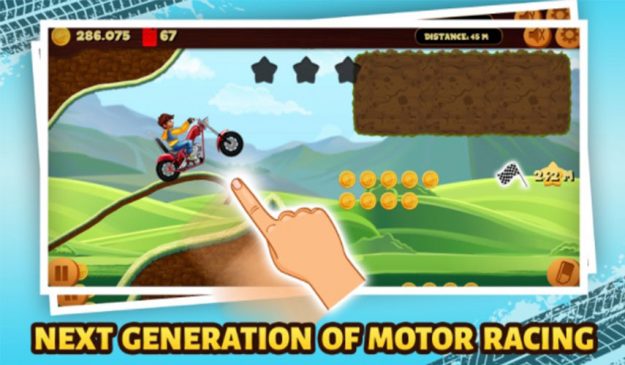 The users could experience sketch paths and lines. They must also keep sketching and sketching again. You can collect coins, fuels and surprise coin packages while climbing hills. It is better to feel free and possess creative while drawing roads. You can also select two different weathers such as sunny and rainy. For getting attractive bonuses you can also play daily. In case if players need more coins they could watch special videos and get free coins. Interestingly the game does not need any internet connection, so you could play it anywhere you want.
This entertaining game is efficaciously developed for having fun, so take it easy, and enjoy it. The players could also greatly improve their focus skills while playing this game. They can also expect soon upcoming features such as presence of extraordinary motorcycles, maps and surprising levels, introduction of snowy weather and customizable motorcycle rider. Altogether Road Draw is free to play but there are optional in-app purchases available. If you're zeal fan of racing games in general, then Road Draw: Hill Climb Motor Racing is one that you must try out this.