Selfies are the in thing today. Every occasion from a celebration to leisure to dressing up to shopping to gaming to hanging out with friends demands a selfie. Today, there are so many apps in the market that have been especially designed for selfies. What if we were to tell you that you could win exciting prizes just by clicking a selfie? RaceMyFace, an iOS app does exactly this. All you need is a love for selfies and a stroke of creativity.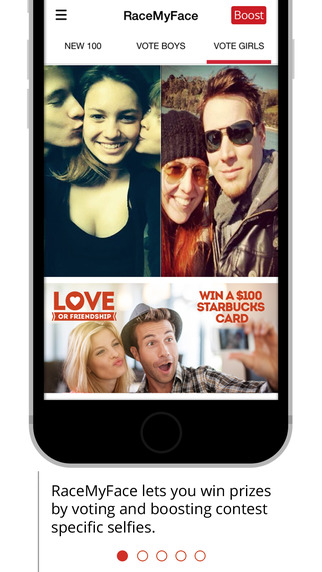 RaceMyFace is a selfie sharing and contest app. All you need to do is pick a theme, enter a contest, click a selfie and post it. You can vote for your favourite ones and view those posted by other participants. The selfie with the most votes is up for a prize. There are various challenges posted online and all you have to do is make the right kind of face for the camera and click it. There are many hilarious and unexpected expressions up for sale. If you are unable to grasp how the app works too well, then you could look up the quick tutorial for the same. It describes all about the app in brief and well.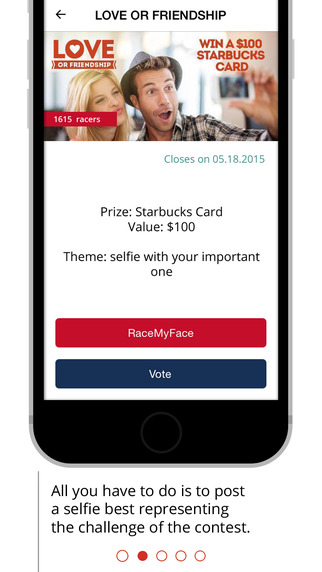 This app is prefect for those who have a love for selfies. Besides just winning prizes, you can gain popularity too. All the best photos posted are uploaded on the site. This way, your photos are open to just everyone to view and vote for. Also, the app requires you to share your photos on other social networks such as Twitter and Facebook.
In addition to just posting photos, users can also view the photos posted by others and vote for them. The app provides an option to filter out what type of photos you wish to vote for. You could choose to view only the top 100 or go only for the girls or boys only. This means you do not have to spend too much time sifting through images. You can even boost your selfies in order to increase your chances of winning the contest. Winners of every contest are required to provide secure information about their credit cards to sponsors in order to avail of the prizes.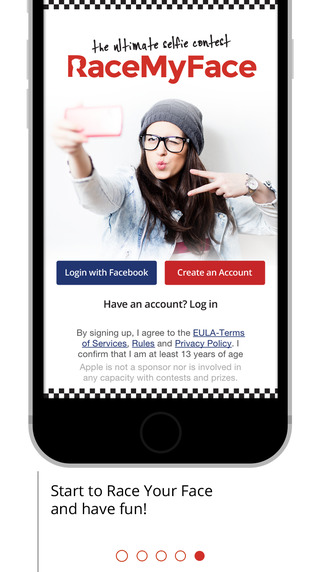 It is currently compatible with all iOS devices except for MacBooks having iOS 8.1 or higher. The features of the app have been optimised for the iPhone 5, iPhone 6 and iPhone 6 Plus. It is quite lightweight by itself, requiring 24.0 MB of memory space. As goes without saying, the selfies require additional storage space on your device. At present, it is available only in English. One of the recent updates added a photo-cropping feature to edit photos to the desired shape and size. As the app involves contests, there are laws which allows only those above the age of 17 years to use this app
This app is one of the most creative apps developed by iTunes developers. Besides being fun and amazing to take part in, it helps improve non-verbal communication skills by testing where you stand with your facial expressions. It helps you be more impulsive and interactive too.
Good: Variety of contests and prizes to win
Bad: Age limit on usage of the app
Worth Having App – Download the App