How do you earn money other than by earning from your job, business or any other professional work? Everyone wants to earn money by making small investments to get good returns in the long term. For example- fixed deposits, provident funds, insurance, etc. But, all these have a fixed tenure and rate of interest and money is returned according to that only. It's a good investment, but you can invest on other platforms where you can double or multiply your investments. Well, I don't know about you, but, I trade in the stock markets and I have chosen "R Mobile Trader". It's a trading platform which allows you to invest your money in the financial markets.
If you're looking for a fast and seamless trading app which is also profitable, then this is the best app to choose. R Mobile Trader is a brilliant app developed by RoboForex Ltd. It is compatible with all the iOS as well as Android devices in your Smartphone and Tablet and can be launched from your browser as well.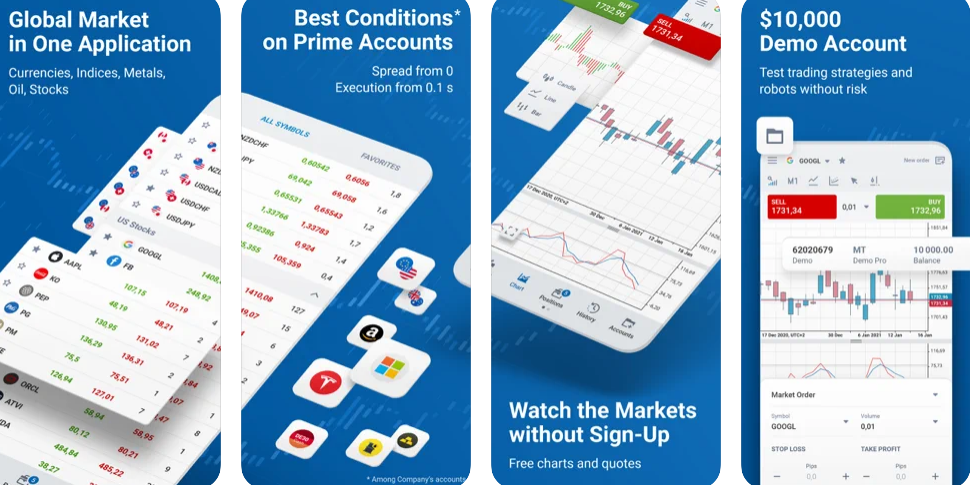 You can either be a successful Trader or new to trading, so you should be aware of the good trading apps so that you can take risks in your life that are meant for something better. It's a great app which is used for online trading in the market to trade in Currency pairs, Gold, Stocks and derivatives. No matter where you're, you can trade from anywhere in this world and see the global market as well on your fingertips.
Once you've downloaded the app, you can start without logging in. You will see so many things on the welcome screen where you will get free charts and quotes. There is a menu which displays a watchlist, trading reports, demat holdings, charts, quotes, market guidelines, etc. You can turn on the notifications for any new share to buy or sell, you have bid upon. The app forecasts about the stock market, gives reviews of economic reports, online trading signals and so on. The app is easy to use, comes with a bundle of features and has lower charges.
The app provides an integrated copy-trading platform (CopyFX) where you can find the most successful traders and adapt their success by following them. It has 14 trading indicators and all the necessary instruments for chart analysis. You will have complete control over your accounts and funds: make deposits, check your investing history. The app also gives users a free virtual (demo) account for first successful steps on financial markets. You will be able to practice trading sessions and test robots without any risk.
Overall, the app is safe to use and makes secure in-app account deposits. You can analyze the market and all the top stocks, indices, oils, and metals can be monitored and invested through the app. So if you want to Invest money safely, then download R Mobile Trader now!
Pros: easy to use; online mobile trading; safe and secure; live charts and reports; free to use.  
Cons: none.
Worth Having App – Download for Android – Download for iOS