To a businessperson, task management and team coordination tasks can at times be quite demanding. Seamless integration all your business operation calls for a helping hand that demands the least and gives you the best. Well thanks to Pyrus, your task management related concerns are now not a cause of alarm. With this amazing development, you can delegate and assign different tasks by automating the way you handle your work related tasks. Concisely, everything you should do is now organized and automated. Everything you do is now organized since you are always able to tell what is to be done, who is to do it, and how it should be done.
To make it in business you have to plan well to execute your plans smartly. Pyrus lets you plan well by helping you automate your document approvals, scheduling and ensure that the whole working team always works as a team. How does it do this? Well, it lets you in the technicalities involved in preparation of budgets, some technical specifications, approval of orders and business proposals along with giving all the other documents the seriousness they deserve. It is all about keeping everything and everyone intact and Pyrus lets you do exactly this.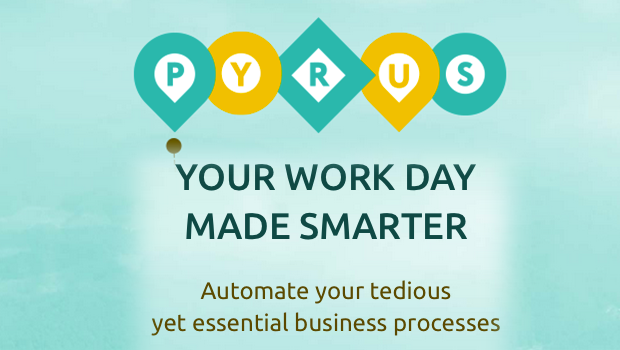 In business, it reaches a point when you can now do everything by yourself. Now, Pyrus lets you handle all you job related issues perfectly by allowing you to delegate all elated tasks to the concerned party without any element of confusion. It does this by allowing displaying all the tasks in you inbox just when something should be done. This allows you to focus on the tasks that you should be doing and not on every other thing. In a matter of seconds, you can always know who is doing what and who is actually sleeping on their job.
Pyrus is also a great addition to individuals working in an organization. It helps you collaborate and coordinate perfectly with other team members. This shows that it is not only an app that is dedicated to top managers but is also a perfect to do app that lets you do what you need to do. You can always keep track of how you spend your time. A badge notification feature icon helps ensures that you do not miss anything. In addition to this, the push notification feature will always keep you abreast the moment anything is assigned to you.
Concisely, Pyrus lets you concentrate on what is important and dedicate yourself towards achieving goals. The greatest issue related to task management is that most operations are overly complex. The magnanimity of the mails and demand you receive on a daily basis can be overwhelming at times. Pyrus cuts down these demands to "basic" as you only concentrate on what you have to and leave the rest for tomorrow. You can never wish for more. Automate you task management issues and make your life more. In many ways, Pyrus is definitely the way to go in not only handling your business operations but as a to do list for anyone tasked with many responsibilities.
Worth Trying WebApp – Try Pyrus Today