Wherever we might be, we would always be more concerned about the safety of our family members. We always wish to ensure that our loved ones are in safe hands wherever they go. With the increase in the crimes that take place every day we look forward to different means to ensure the safety of our kids, friends and all the members of the family.
With the help of smartphones, we would be able to track the real-time location of all our family members. iSharing is one such easy-to-use application and is the most accurate one of its kinds. The app gives the real-time location and allows you to stay in touch with your family anytime and anywhere.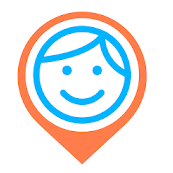 The key services of iSharing are place alerts, panic alerts, Walkie-Talkie and location history. The GPS locator of the app helps you to view the real-time location of family members on a private family map. It also comes for tracking the stolen/lost phones. When you must send panic alerts, you have to shake your phone in an emergency. Your phone can be converted into a walkie-talkie with iSharing and you can send voice messages for free. The history column lets you see the history of your family members' whereabouts.
The family locator of the app is the family link that assists you to find your kids when they're on the go and you can use it to help and locate them. It allows you to chat with all the kith and kin on the map and stay connected every time. Users can share the location with anyone they trust and communicate with them in an instant. The interface of the app is so good and you will not have any hassle operating it.
iSharing team is active on Twitter, Facebook and Instagram. When you have any doubts you can contact the team on contact@isharingsoft.com. iSharing works well on both Android and iOS devices and is completely free. The paid version of the app comes with innumerable features that make you use it to the fullest. It is available in many different languages and is suitable for everyone in the family.
iSharing assists parents and guardians lower their anxiety levels as they can know the whereabouts of their beloved with easy tracking and alerting messages. As a parent, tracking my daughter's location has given me peace of mind and I can be relaxed all the time knowing that she is safe.
Worth Having App – Download the App