Every child benefits from playing games. It builds up their confidence level and encourages them to think in a strategical manner ever since their childhood. Children generally benefit from any type of game like board games, running games, balls games or even mobile based games. Playing on mobile phones or live with balls improves the hand and eye coordination, timing, aim, motor skills and others that are important for the progression of a toddler. The skills they gain by playing with balls will be important once they graduate to competitive and collaborative play. By rolling balls in their games, children procure a deep sense of mastering the strategic abilities in them. With the beautiful innovation of technology, children are now able to play rolling the balls through mobile based applications. 'Platform Roller' is a mobile based application that is a game based on rolling balls and manoeuvring it with the hand.
Developed by:
'Platform Roller' was created and developed by 'Udi Friedman'.
How the app works: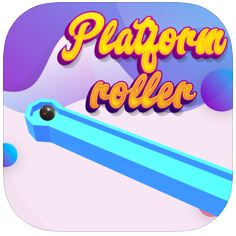 Download and install the 'Platform Roller' app on to your smart phone or other accessible devices. Now open the app on your device and start playing the game. Roll the ball through the 3D world over to the goal to win each level. Move the ball through the many obstacles and reach the goal.  But if you hit the obstacles then you will have to start all over again. Tilt your screen to manoeuvre the ball but not too much as they ball would fall off.
Features of the app:
'Platform Roller' app has many brilliant and alluring properties of which some are listed here.
Stacked up levels
Face a new challenge during every new level
Strategically designed game play
Compatible with: