If you and your family enjoy reading mystery stories infused with Greek mythology, then you have no excuse for not downloading the Sophrosyne app. You can get this app from the small-sized App Store for an unimaginable price. For less than $3.00 and a single download, six members of your family can use the app on their iPhones or iPads with iOS 8 or higher versions. You just have to ensure that the Family Sharing option is activated. That makes the app truly hard to resist deal, doesn't it?
All the stories surround a series of bizarre deaths. As Detective Hubert Maimone from the Didymus Police Force attempts to solve the mystery behind them and expose the shadowy mastermind who committed the murders, he finds that the murder trail leads back to him. However, he manages to find out the murderer and how the brutal acts were committed. You will read each story with bated breath to know how the murders were carried out. The author Felix Long has spun each story so well that there is no way you will be able to guess how the murderer executed his game plan, until the end.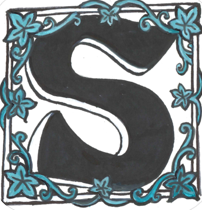 With the Family Sharing option, six family members above 16 years of age can join together to solve a spate of bizarre deaths along with Detective Hubert Maimone who works for the Didymus Police Force. All the deaths point back to the Detective himself, which makes solving the mystery more challenging and keep you hooked but clueless until the very end. As the story progresses, solving the mystery gets tougher but eventually, Hubert cracks the case.
While there are several apps that offer you many mind-blowing stories, Sophrosyne easily wins the race. This app is one of the very few that gives you access to ten intriguing stories. Also, not all of them support the family sharing option. Each member can read at their own pace without having to interrupt the other five members of the family. This makes it ideal for those who love reading but do not have time to complete a book in one go. You can enjoy discussing the stories with them and finding out which one they liked the most and why. After all, they don't say 'Sharing is Caring' for nothing, do they?
Worth Having App – Download the App