It is easy to quickly get addicted to this game. When you play it for the first, you may become frustrated by how difficult it is to make any progress. However that is the whole catch to it, PACO appears very simple at first glance but is one of the most difficult games on the app store.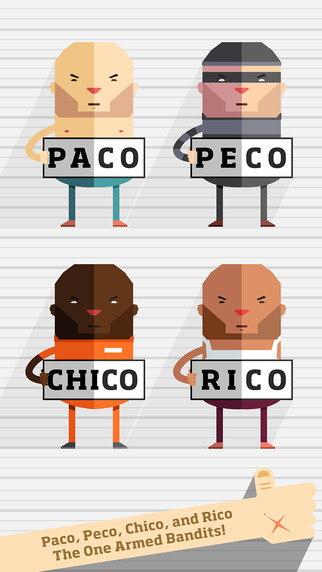 Storyline 
The story behind this game is that of prison inmates trying to escape from prison, which looks more like underground dungeon. In order to do so, they need to scale up a wall using a network of interconnecting ladders in order to get to safety. However it seems the prison guard is already aware of their plan, and is following behind to bring the prisoners back to the jail. While trying to escape, the inmates can fall off the ladder or get caught by the prison guard who is eager to lock them up.
Appearance 
PACO is designed using simple graphics. If you looking for a game with eye catching visuals, then this is not it. All the characters are in knight amour, which is somehow weird. On each try, the prison guard is represented by the black amour, while the inmates changes between brown, orange and green. At the background is the wall, with a series of ladders of different sizes hanging. Unless you are one of the very few that have managed to cling more than ten points in this game, there is nothing much to see.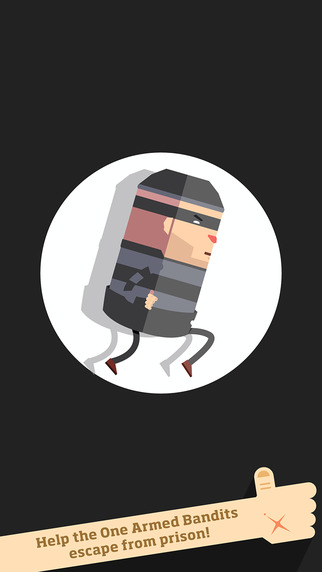 How to Play
The instructions to play this game seem straightforward. When you run it for the first time, you have an inmate aid in front of you, to give you tips on how to make the jumps. The real difficulty is trying to progress to the next step. No matter how much you try to accustom yourself to the timing of when to jump, this is still a tough feat. The first ladder is normally long, while the subsequent ladders come in different sizes. You need to know just the right time to make a jump. You simple make the jump by tapping on the screen.
Builds Cognitive Skills 
Although this may seem like one of the many other entertaining games for mobile, it helps boost your cognitive skills. They manner in which you have to quickly react and the panic mood you'll always be in, taps into important parts of the brain. Think about being a driver and you need to make a quick turn to avoid bumping into something, or in everyday life situation where you need to make fast decisions, this game helps build those skills.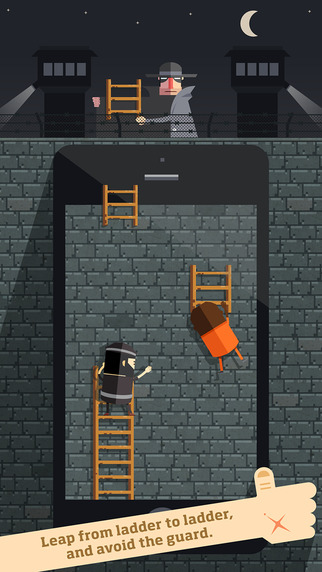 Reaction to the Game
PACO has not received much positive reviews, with those who have played it stating that the difficulty in making progress demotivates the game's enthusiasts. In order to fix this, developers need to create different difficulty levels so each person can attempt at their own level. Some technical glitches have also been reported such as the slow reaction when the player taps.
Overall this is a fun and helpful game, but developers need to work on improving its shortcomings.
Worth Having Application –  Download the App