Home is where the heart is. In the case of football fans, home is where their team is. They do not want to miss a single moment of a single match. The level of dedication and patriotism is superbly overwhelming. The down side is that we all have other duties and responsibilities that cause us to miss our favourite and awaited games a lot of times. While there is no compensation for missing out on a match, the Android app OnPoint Sports makes up for most of it.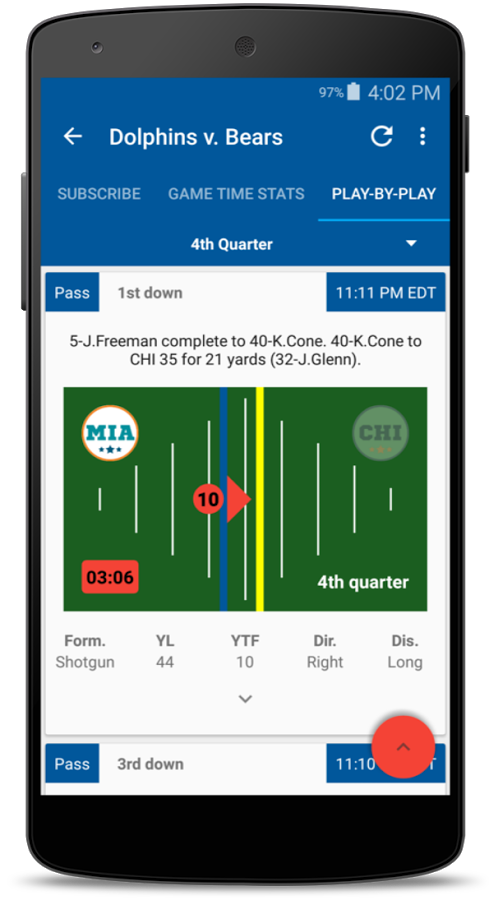 Who would have thought that your Android smart phone would help you develop your love for sports and ensure that you do not miss out on important matches? OnPoint Sports does exactly this. It has everything under the sun related to the world of football. Everything under a single roof for you to access and make the most of. Everything includes live rosters, real time stats, league standings, player stats, play by play details, field animations and much more. In this case, it does actually include everything you would want to know about football.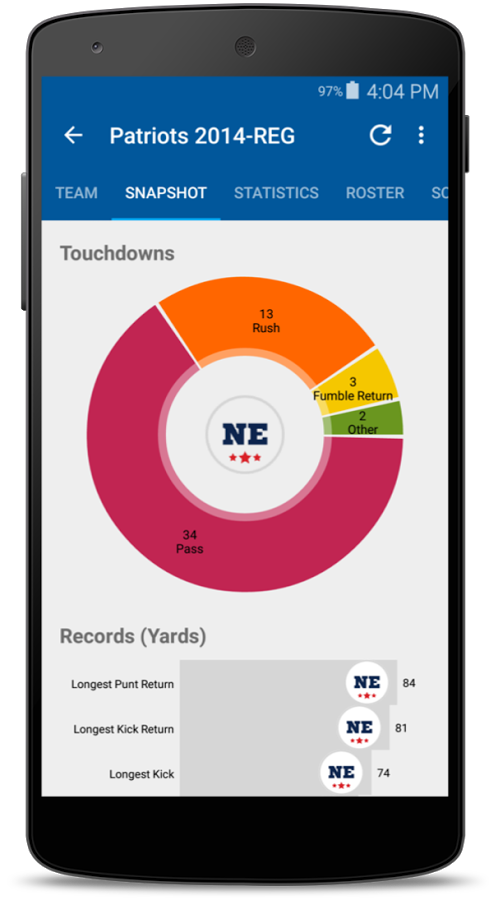 This app is a platform that brings together football lovers and enthusiasts and helps them nurture their love for the game. It is ideal for just everyone- ranging from someone who wants to check the score during a break to someone who wants to keep track of every score update. You can pick whatever suits you. The play by play feature ensures that you feel the stadium come alive around you and feel the excitement pulse through your veins. There are field animations that help you feel the heat and excitement in your blood from any place on earth.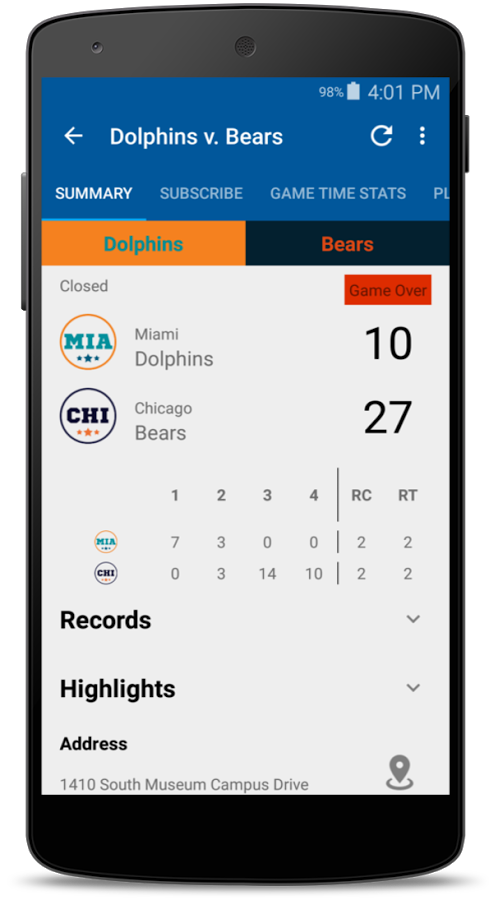 Not only does the app keep you posted about matches and events, it also helps you follow your favourite players and teams. All you need to know about their current and past lives is provided by the app. It brings the latest live feeds form Twitter to give you news updates and glimpses into the current state of the world of football. The chances of missing out on any important development are zero once you install this app.
Another role played by this app is one of a counsellor. It provides you pure facts and stats from the past. This way, you can make informed decisions and pick the right players for your fantasy league team. This app will guide you and ensure you make the right choices. Each player has a separate page full of statistics and facts. All you need to do is look this page up and you'll find pretty much everything you need to know. There are also team comparison charts to help you predict the results of matches.
All said and done, this app is for anyone who is even slightly interested in the world of sports or does not have the time to sit through complete matches. The live updates and community of this app will make up for both very well. OnPoint Sports brings together everything under a single roof for you.
Good: Live updates and facts
Bad: None
Worth Having App – Download the App