Ikaria Animation Studios has introduced a new game, nstaCharge, which is openly offered by iTunes to iPhone users to buy and download apps. It is a racing game which involves two memorable and cute characters, Lola, a hi-tech fun loving and sexy girl and Rusty, her attractive but strange friend, riding on a futuristic motorcycle.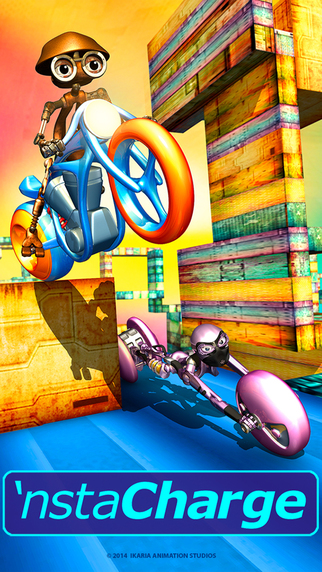 Though nstaCharge seems to mismatch with the fair and challenging face of its heros but still this games is interesting as the race in it not only tests their control of their vehicle but also the use of their wits from time to time. The batteries provided in their bikes store limited amount of energy. So as the race proceeds to the finishing line you will have to balance the power of their bike.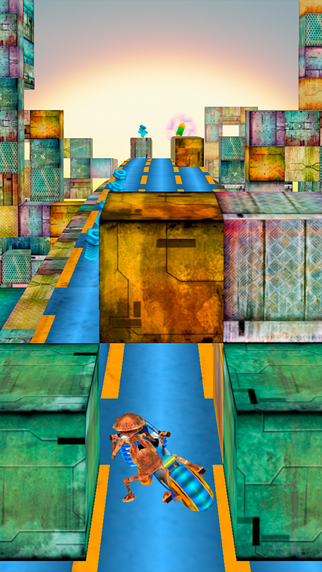 Description of the game
nstaCharge can be described in a storyline as suppose you are a little quirky robot Rusty riding atop your trusted cycle and Lola your friend is with you. The cubes are littered haphazardly on your skyway. You will have run your cycle to make your way through the cubes by jumping over them, dodging them or using wheelies to move safely through cubes without crashing with them. Lola is of the view that you cannot go too far without crashing with the cubes and you have to prove her wrong by using your wit to go through safely between the cubes. You can pick up batteries, bolts and other tools available along the way to recharge and upgrade your bike and continue moving on and on.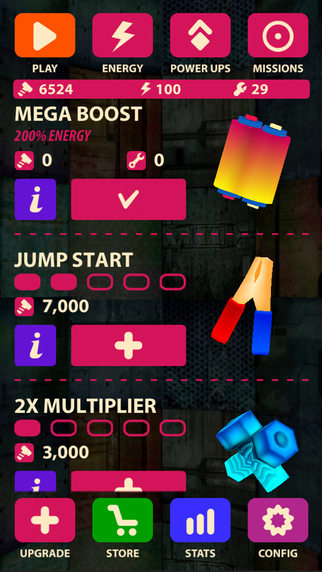 Cubes: The nstaCharge has smart cubes as they roll, move and change directions as you move through them. They try to obstruct your racing cycle and become more evil after every mile you travel.
Power and energy backup: It is like a treasure hunt that continues forever. To go farther and to continue your race you may need tools and batteries available along the way.
Wheelies: They are the safeguards for you as by double tapping on them you can go through cubes safely without crashing with them in your next move. But you should use them carefully as they will reduce the energy of your battery every time. You will have to find out batteries to refill energy in your cycle batteries.
In this way nstaCharge is a science fiction game with endless runners and two wheel acrobatics to move on cleverly.
nstaCharge app is especially designed for the users of both mobile devices- iPad and iPhone. The 1.0.7 version of this English language game app with 50.4 MB size was released by Ikaria Animation Studios, LLC on 21st January, 2015. For fantasy violence and mild but infrequent cartoon this game has been rated for 9+. This app compatible to the devices having iOS 8.0 or later version as their operating system like iPad, iPhone and iPod touch and is also optimized for various versions of iPhone including 5, 6 and 6 Plus. Customer rating for nstaCharge is not available till now as it has been released just recently.
 Worth Having Application :  Download the App