We all know it's not easy to become a ninja. I mean the training sessions they go through all day long are harder than the ones America's Navy Seal's cadets go through. And on a certain level, they're not just physically tough but mentally strong as well so that they can bear the weight their shoulders will be subjected to. So today we're going to get you through one such training session and Nin is the ninja that is going to attempt for the test. If he clears, you qualify as a ninja. But if he doesn't, then you must keep retrying until he gets the batch. So are you ready for the test?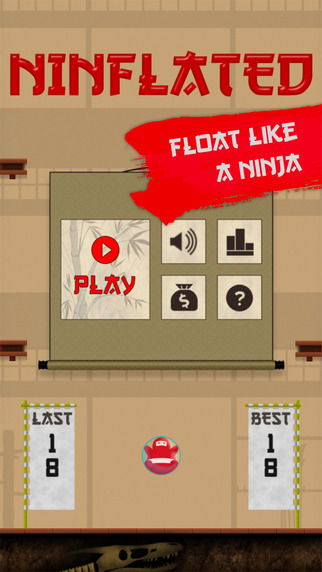 If yes, then please go to the App Store and download the latest iOS app called Ninflated that has been developed by AppStreet Games Ltd. The app is compatible with iPhone, iPod touch and iPad and requires iOS 6.0 or any later version of the OS. This app has also been optimized for iPhone 5, iPhone 6 and iPhone 6 Plus.
Ninflated is a game that will attack on your mind and flip it upside down and that's when your fingers start shaking and you get all puzzled up. That's how the game gets on you. You have to guide Nin floor by floor starting from the bottom to the top. On each floor, there are controls shown to you to guide Nin and you have to follow them. For example, white arrow signs on orange background mean that when you drag Nin to right, he'll go right and similarly to the left. However, if the colours are orange in front and white in background, then left becomes right and vice-versa. And after you remember all these controls, finally there are some inverted levels as well where role-reversal takes again. So it all becomes quite a headache later on and you must keep your mind straight or else you'll fall on your head.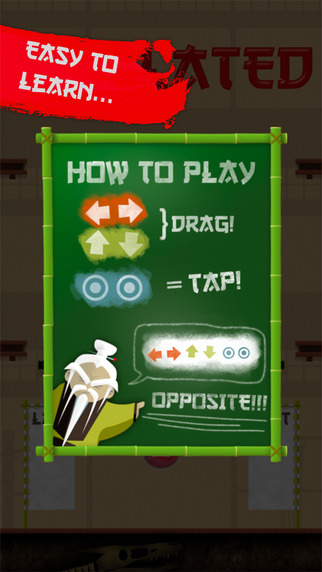 The graphics are simple. Neither they're too flashy or glorious nor are they dull. They're just perfect and much like many cartoon shows that you watch these days where graphics are more effortless and straightforward that come easy to you. They just enhance the gameplay like a secret ingredient without any taste that just improves the texture of the dish.
The gameplay is too addictive. It slowly gets on you and finally when you've learnt all the controls, it's really hard to put down. Just when you've achieved a new high score, you see that one of your friend has got par you and now it's your turn again to show who the leader is. So new records will be made and broken and made again and again until you finally get a better game than this one. But till then, let's enjoy this one and see how far you can get Nin!
The app is available for free in the App Store.
Pros: effortless graphics; Game Centre; challenging and addictive gameplay; free.
Cons: none.
Worth Having Application –  Download the App