Children these days spend a lot of time in front of the screen and it is difficult to deviate them from it and make them learn. If we could make use of technology as a boon to promote the reading and learning habits in children, things would get a lot better. Mussila Wordplay has transformed the internet and mobile devices as a beneficial tool for learning and development.
Given by Rosamosi ehf, Mussila Wordplay is an app that focuses on making children learn, play, practice and create. It is an educational app that is suitable for children above 4 years of age. The app is designed so well such that it allows the kids to make progress in their learning abilities as they practice the games and quizzes. It helps kids enhance their vocabulary, improve their memory and complete the numerous gaming portions in it.
Mussila Wordplay is the numero uno app and is highly recommended by parents and teachers worldwide. The app is so cool as it keeps the kids on hold for hours together. They will never get bored and we can witness a seamless learning process throughout. The methodology implemented in the app is 'learn', 'play', 'practice' and 'create' as a step-by-step progression. It gets children to bring out all their creativity and even make stories in the end. It also comes with an in-built dictionary for reference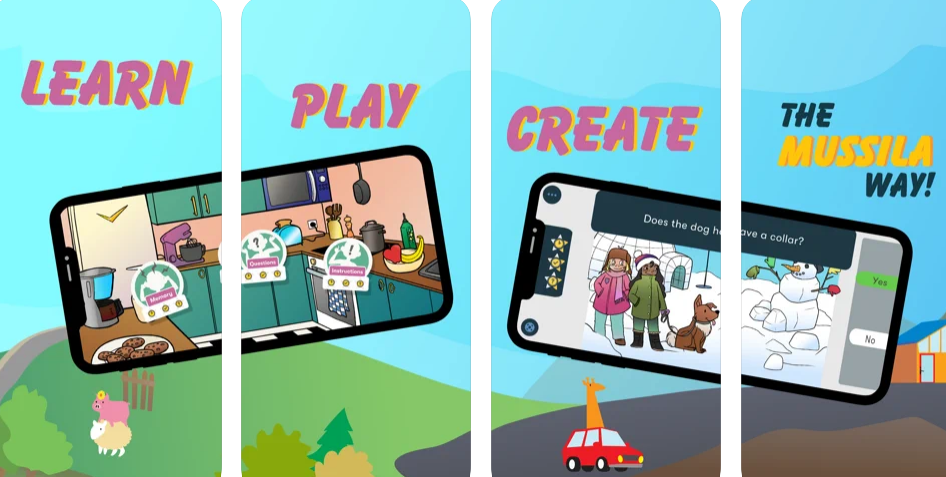 Mussila Wordplay has premium and lifetime subscriptions and is designed to deliver its services to schools as well. What makes the app cooler is that it has plenty of exercises to practice and your kids will enjoy using the app thoroughly. The fun part is that they will learn loads of stuff without even feeling tired or bored and as parents, we will be so pleased and surprised to witness the results. Kudos to the team for coming up with this awesome idea. It instills a reading habit in kids and you need not have to keep an eye on them all the time as this education app is super-addictive.
Mussila Wordplay helps children enjoy all the competition and they also learn many new words every time they use it. It puts their concentration, memory and learning abilities to a test. The team is always open to suggestions and we can feel free to write to them at support@mussila.com. For school inquiries, mail can be sent to schools@mussila.com. The app works well on both iOS and Android devices and is available only in the English language.
Worth Having App – Download the App