Experimenting with words is always a delight. It's a game that you can play endlessly for long hours. Each letter is as significant as the word it contributes to and if you replace a single letter with another or omit it completely leaving a blank space behind, you can find two words with exactly opposite meanings. So you never know what comes up next on your table. For example, if you're writing a song, sometimes thoughts drive the words but many times, a word comes and gets stuck in your mind. You love it so much that you start building a thought around it. So the word games are always mysterious. There's a pinch of suspense in every bit and the more you take it, the more you want it. So today we have one such dish, actually a meal of five different dishes. Let's check how spicy they are!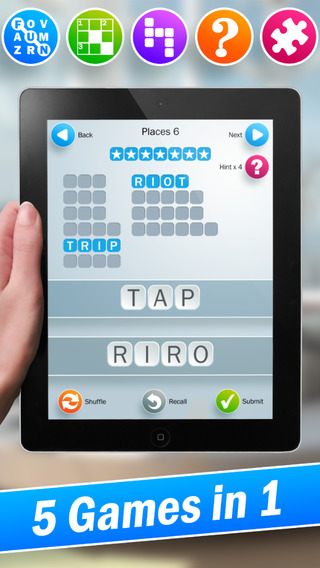 It's the latest iOS app Modern Words. The app is compatible with iPhone, iPod touch and iPad and has also been optimized for iPhone 5.
Modern words is a word-puzzle that stands on five strong pillars: anagrams, riddles, word search, crosswords and mini-crossers. In Anagrams, you have to create words out of the given letters. Just mix up the letters and take out as many words as possible. For your assistance, you already know how many words are there and what their letter strength is. But still, it's very interesting and a total brainstorm. In the riddle section, you have to answer questions with the help of given letters. You can also ask for hints if you want to, but they're limited. So better use them wisely. You can earn more of them by either watching ads or buy them via in-app purchase of $0.99.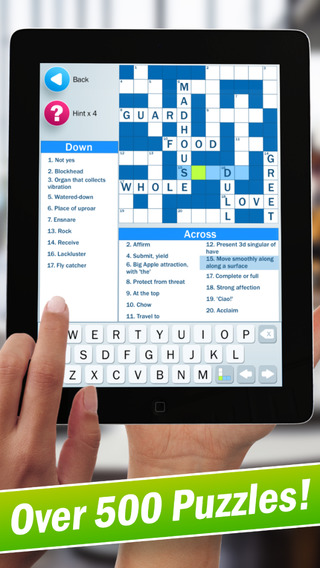 Mini-crosser is very similar to its title i.e. a mini version of a crossword where some of the spaces are already filled and the rest you have to figure out. Crossword becomes a little trickier but it's a nice game to sharpen your word skills just like you're used to in the newspaper sections. The last but not the least is Word Search and it's again a delightful game. You'll see from the start to the end that a trend of suspense and zeal has been followed. The games have been chosen very wisely in that respect so that the player never feels bored or finds any similarity in the games. They are all different but play their roles perfectly in their respective positions.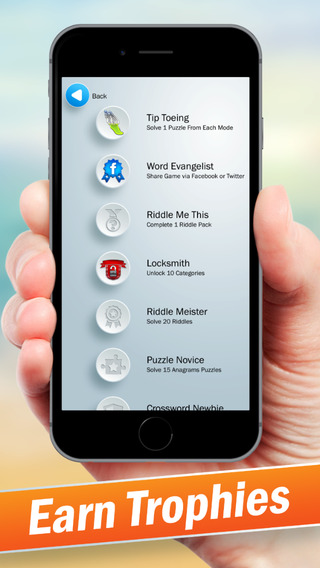 Apart from the gameplay, the game also has a high aesthetic value. The graphics appeal to the user with the style and delicacy they've been woven with. Seamless navigation also adds to the overall structure of the game.
Some of the levels of each game are free but the rest need to be unlocked by watching ads or you can unlock them all via a one-time $2.99 purchase. You know what's better!
The app is available for free in the App Store.
Pros: 5 different delightful, interesting and unique games; decent graphics; seamless navigation; free.
Cons: none.
I will give this app 4.5 out of 5 stars.
Worth Having Application –  Download the App