We are living in a world of technology with everything in our reach whether it is a relative living across border or a new viral video launched on YouTube. With internet right in our Smartphones, we are connected to the whole world on the go and therefore are prone to any risks or virus as well. The most adverse effect of this technology can be seen on the young generation where children aren't mature enough to distinguish between the good and the bad and go with the flow. With no age restriction rules being followed on the web, they are exposed to adult content as well. Also, when they are outside the house, parents are always worried about them for ignoring road rules or something even more dangerous. Phones play a big part in this. So why not to control the reason directly?
Here we have a new Android app called MMGuardian Parental Control that has been developed by MMguardian.com. The app is compatible with different versions of Android OS depending upon the device being used. You can find it under the Tools category in the Play Store.
The basic idea of the app is to allow parents to control the phone of their children remotely. All they need to do is install the app in the phone to be controlled. Then enter your email address, password and phone number of the phone which will send/receive the instructional messages. After you are done, it is as simple as chopping a potato into slices.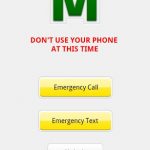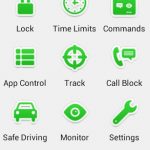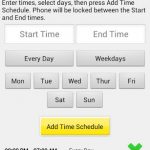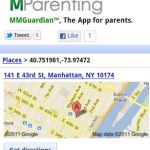 There is a well-defined menu with different tools such as Lock, Timers, Tracker, etc. Suppose you want to know where your child is at the time of his/her class. Just track him/her down with the help of GPS and you'll know whether the classes are being attended or not. You can get all the information regarding calls or messages and you can even block a call. If your child is driving, just lock the phone for the time being and you can use timers to automatically lock the phone in case of a fixed schedule. In short, the phone which belongs to the pocket of your child is being controlled by your hands.
You cannot find a simpler solution than this one for the issue. There are tutorials in the app to help you understand the controls better. Of course, you're no more spying and actually specifying the boundaries for your children and therefore it's your decision on how deep you want to go. Make sure you're neither too hard nor too lenient when it comes to your children.
The app is available both for free and as a paid subscription depending upon your requirements. The subscription fee is $2.99/month, $24.99/year and a one-time license fee of $39.99. The app is definitely worth the price. Do watch it out now.