Do you like studying or reading books? If you are a kid or a student, you might run away from books! However, if a learning app or a fun game is introduced to you, then you might show interest in it. Isn't it true? In my opinion, it's not bad! Our motive is to learn whether by hook or by crook! In fact, learning through fun games is very interesting as well as effective. It helps you to grasp the concepts easily. For example- General knowledge is very important for both the kids as well as adults. But, it's a little bit difficult to learn all the facts about every topic. So we can learn through some educational apps. Isn't it?
One of them is Mindoo, which is available in the market and helps you to gather general knowledge on so many fields. The app offers you quizzes based on the topics you select and assess yourself. What else do you want from a learning app? It offers you a huge collection of topics in its paid version and sufficient stuff in the non-paid version too. There are 15 categories in the basic version and around 130 categories in the paid version. The Mindoo has been developed by Patrick Dittrich, under the Education category. It provides different game modes and different topics related to 7 categories. It includes: Sports, Art, People, Geography, Miscellaneous, Transportation, and Traffic.
Once you have read the instructions and rules to play the game, you can play the game. It's your choice to select the topic and then proceed for a quiz. You need to answer the questions as right or wrong and submit the quiz. Once you've submitted the quiz, you will get your result in terms of percentage out of 100. You can improve your IQ and boost your confidence through this amazing quiz game.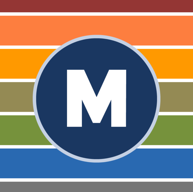 It's a totally unique learning app which tests and improves your general knowledge. There are International, carefully chosen questions on general knowledge. Basically, it's a flashcard app with quality-controlled content.
Overall, the app is easy to use and there is no user login required to play the game. Moreover, you can play it offline at any time and anywhere. Once you have played the quiz, you will not get bored and will be addicted to it, I'm sure! It's so much fun when you test your general knowledge via a game and then boost and strengthen your skills and knowledge. When you choose a category, then the topics related to that will be displayed such as Sports, you will have questions on topics like various games- Cricket, Tennis, Football, etc. So you can count how many topics and questions will appear for you in each category. 
The Mindoo is free to download and it's compatible with the iPhone as well as Android devices. You can share this game with your friends and family through social media platforms. So get the app now and keep learning in a fun way!
Literally, it's worth downloading!
Worth Having App – Download the App