MegaFlux is the game that revisits the classic pipes game with some changes. It is a puzzle game where you need to rotate the pipes so that they can join and the Flux can move to reach and power the Processors with the right color.  The game has two game play modes – Relax and Challenge. In the Relax game mode, you can take your time to think where to rotate the Nano-Pipes. In the Challenge mode, things get harder when the game races your brain to come out with the solution within the limited amount of time.
There is a sweet spot in this game. The game has an editor where you can create your own levels and play them with your friends. This feature is the most unique out of the games I have played so far.
The game keeps a record of your scores with the social online Scoreloop system. You can enable or disable this scoring system. With the online scoring system in place, you can see the high scores other people have scored in the game to keep challenging yourself to beat their scores. Under your profile in the game, you can see your perfect scores and the number of levels you have completed and your total play time in the game.
The game experience I have in this game is nice as the game has some smoothing music when I am playing the game. Before each game level starts, there is a game hint that is being displayed. You can understand how to beat the game level with these game tips in mind. The game has a reward system as well. Once you have completed each level, you will earn certain amount of rewards in the game. Some of the puzzles test your knowledge of the game elements. For example, the blue Flux processors have blue highlighted in the gate. You will know immediately that you need to navigate the blue Flux to the blue Processor. For other colors, you also need to do the same. If the Fluxes are directed to the wrong color, they will perish immediately upon contact of the wrong gate. This will make the gamer exercise more caution to guide the homeless Fluxes.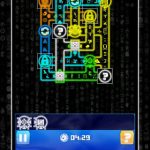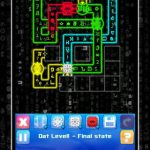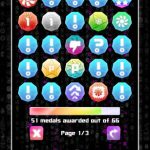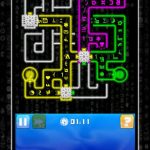 The game has one more option which is to start the game with 4×4, 4×5, 4×6 or 5×5 grids. The bigger the grid, the more time you have to think about how to solve the puzzles. I am definitely keeping this game on my Kindle Fire as I enjoyed playing this game a few times.