I know how difficult it is to handle multiple accounts at a single time. For example, I have my PayPal account as well as two bank accounts and at times, it becomes very difficult to track the transactions of all of them. First, I need to remember the separate usernames and passwords and second, whenever I need to transfer some money from each of those accounts, the server must be trustworthy. Also, it is obvious that I get many reward points for using the different accounts and almost every time I forget using them. So, I had been thinking of having a one stop for all of them and it seems like my wish has been granted.
Manilla-Bills and Reminders is originally a web based service that fulfils the conditions developed by Manilla LLC. But to widen their reach to the user class, they have recently released apps for Android and iOS. The Android app is compatible with all the devices running Android 2.2 or later version. Now, if you haven't used the web service or even heard of it, then let me first give you a brief intro.
The app is a one-in-all stop for all your bill inquiries and reminders. You can add your different accounts to the app under the Accounts tab so that the app can track any dues before the last date passes or available offers to be expired soon. It even provides electronic bill statements so that you don't need to go for the paper edition anymore. The "Reminders" section is the notification area so that if validity of your reward points is going to expire, you will be notified. The app actually connects to many different providers such as PayPal, American Express, Bank of America, T Mobile, Avis and many more.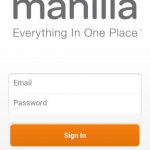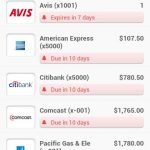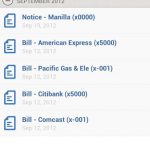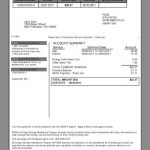 While there are many utilities of the app, it has some limitations as well. The biggest disappointment that limits the use of the app is that it is currently available for US based customers only. So, if you belong to any other part of the world, sorry but the app is not for you for now. It may expand and include other providers as well, but the option is not currently on the list menu. Going with the app, the UI is very intuitively designed. There are different tabs for different tasks and it's very easy to use it. But the biggest issue still remains unanswered and that is security. Of course, if you're linking so many of your financial accounts at one place, it needs to be safe and secure. Manilla offers SSL 256-Bit encryption for all your transactions. Also, there is a 4 digit pin for further security.
The app is available for free in the Play Store. So, if you are eligible to use it, you must download it now. I recommend it to all the account holders.