In this decade computers and smartphones rule this world and the apps which make them an edible tool for people who even don't know about the mechanism or algorithm of software and computers. People love to learn new ideas emerging in this century through the help of smartphones and they don't want to read the works but watch them as videos and share them on their separate social media platforms. As a Professional Vlogger, I am here to address you about the new app named "Crop and Resize- Clideo"
If you have the interest to share and advertise your ideas through video and you don't know how to edit or reshape your raw video content, Clideo is specially made for you. Yeah! It provides many features that even don't have in any other pro version of other apps. Clideo is designed by Softo Limited with a bold and bright interface, which gives an attractive look. Softo limited have millions of trusted users and their ratings on this app show it's the best video editor app for iPhone users.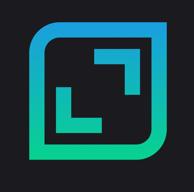 I installed the app from AppStore, Clideo needs i12.2 or later versions of the operating system in your iPhone, iPod, and iPad. You can add the video footages you took from many different devices with different formats in Clideo, In many other applications ask you to upload video in specified formats only. It makes Clideo unique between them, You can add many videos with different formats.
Like other video editing apps, you can cut, trim and merge your videos using Clideo, Even you can make memes out of it and a lot of other things. By setting your unique background colors for your videos Clideo gives you more than10 background colors also you can make it blurry if you don't want to fit your content into a frame. With this app, you can fit the videos into the screen completely or fill in the whole frame with this.
Clideo helps to refine your video by giving 10 different horizontal and vertical aspect ratios, It comes with 90 different presets for your social media posts and ad types, Also users can specify their custom width and height of their post. You can easily loop or reverse and increase the speed of motion which helps you to make creative meme videos from it.
Absolutely Clideo is free to use, if you are going to make numerous contents for your ads or social media accounts you can choose the pro version of the app. In case if you have any queries regarding the app, you can ask for support from the Clideo team by accessing clideo.com/contact and make yourself answered.
Worth Having App – Download the App