Get ready for a revamped Instagram experience by the brand new LikeBlockr application. This app is specifically designed for those who think they are missing worthwhile and significant photos in your Instagram account just because of the high density of likes in other bunk photos. Having LikeBlockr in your iPhone or iPad will keep you away from out in drove Likes in Instagram. This anti-likes application is not against Instagram but a challenge to it's notion of considering likes as a currency. It also hides the followers count from you so that you need not cannot compare your account with others. At the end of the day, you can navigate all the posts from friends, follow the people you like and hit like button to the posts which attracted you without comparing the existing likes and number of followers. You can just follow what your mind say because you already kept the likes at the bay.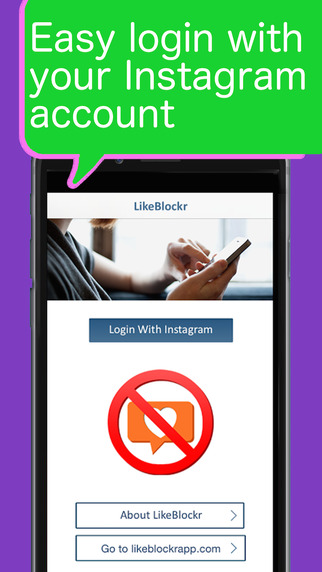 This intelligent and unique app is not only in perfect tune with original Instagram app but also tries to solve your woes and anxiety over Instagram likes. You can use your Instagram credentials to login to your account using LikeBlocker. The app will not store your credentials or make any un necessary alterations to your account. No hidden permissions are also needed for this. You can believe this app 100%. Removing the likes from the post you viewing dosen't mean that you can't like a photo. You are free to like any picture you like, write your opinion, follow the person you like and even invite them for a date. LikeBlockr won't stop you from any of this.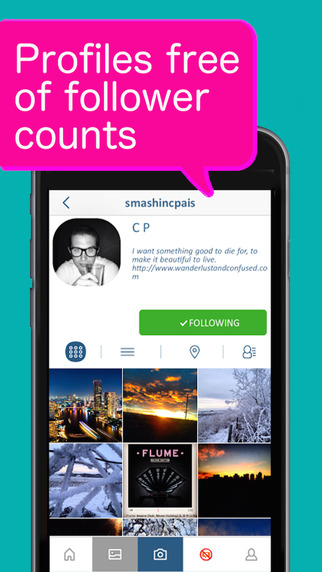 Apart its service of salvaging photos from preconceived judgments by the arbitrary number of likes, it can also put a full stop to your Instagram addiction. If you are such a person who is so anxious about the number of likes you are going to get for your latest profile picture, then this app is specifically designed for you. No need of carrying that crestfallen face because of seeing the huge number of followers in someone's profile. It can save your mood, control your anxiety and oversight your envy. So in each and every aspect, LikeBlockr can make you feel better.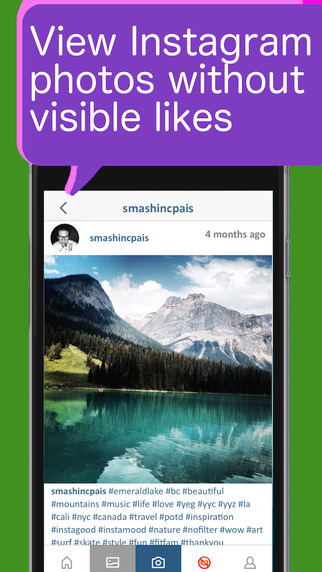 LikeBlockr is just begining of a movement. The vision of this project is to extend this technology on other social media platforms as well. It's the time to quit guaging how good a picture or how popular a persion based on the amount of likes and number of followers. As a reviewer, I would like to see similar application from the same developer for Facebook as well. Instagram alone will not do the job. As Facebook got a huge crowd of teenagers, expansion of this project to Facebook will be a killer idea. This app would be a life saver for all those who craves for likes to get social media acceptance. LikeBlocker can bring them back to reality and make them live in their real life.
Worth Having Application :  Download the app