Adventure game lover have lots of options when it comes to PC games but when it comes to iTunes games, the user often get depressed with the screenplay and adventure part of the game. However, with Ktalu: Planet of Terror by West of Pluto Software LLC, this is not going to happen. This free game of adventure is sure to fulfill your craving for an adventure game that has wealth to earn as the goal. There are dangers to devoid throughout your journey and threat of death is always lying ahead. You need to cross them to win.
In the game you are the pilot of your spacecraft and you can buy new spacecraft with the acquired money, to change the look of the game. You are in the planet of Ktalu with your spacecraft where several hostile objects, aliens, black holes, thick storm cloud and other elements are waiting for you. The planet is full of precious minerals that you have to collect once you can defy death in each step. In some cases you have to be tricky while in some cases you have to be fast. The aliens are flesh eaters, so better destroy them. When you collect your minerals it will increase your bankrolls and you can buy new spacecraft with the same. Be aware, they are ruthless and desperate to destroy you.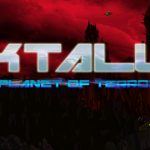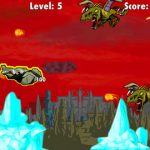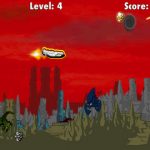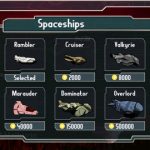 Features:
The game is a terror and death defying one where you have lots of opponent to beat. There are aliens, black holes, storm clouds, and more. You either going to finish them or avoid them or they will finish you.
You would be in a spacecraft and you can upgrade it when you have enough bankroll.
You are the pilot and you can collect the pricy minerals as you pass the dangers.
You can use your bankrolls to buy weapons and other defenses which would make your stronger and help you survive the attacks.
The game control is easy and intuitive and thus it is easy to become the master of the game.
There are numerous death traps in the planet of Ktalu and you have to avoid or beat them.
Plasma clouds are dangerous and you require avoiding them.
The game graphics is superb.
You can share or rate the game directly from the app.
There are in app purchases for weapons and other items but you can always continue the play without them.
The version 1.1.2 of the game takes around 11.1 MB space on your device and it requires iOS 4.3 or later.
Summary: The adventure game of Ktalu: Planet of Terror has a story behind it and the target it to collect the precious minerals which are scattered in the planet. The game play is simple and interesting. There are numerous levels to concur. There are different spaceships to choose and usage of the weapon provides you special power.