One of the most interesting and entertaining things about having an iPhone is more than just the awesome utility of having a phone with basically anything you could need plugged in. There is also the more lighter side of things where games can provide a lot of fun and entertainment for your average iPhone user, but it gets even better than that when iPhone fun and helping the world become a better place combine to make a fun game and help feed the children of the world. That is Hunger Crunch a game designed for the iPhone 6 where all the in-game purchases go toward charity to help orphaned children around the world.
The basic premise of this interesting game is that hunger which is shown as an evil dark monster haunting villages around the world is attacking people and must be fought by a hero and the magical beast he rides to bring hungers evil to an end. There are numerous stages and aspects of the game that one has to go through to proceed further along this heroic and noble task and to do so often requires buying certain in-game features that allow you to proceed further or assist you with your tasks and missions.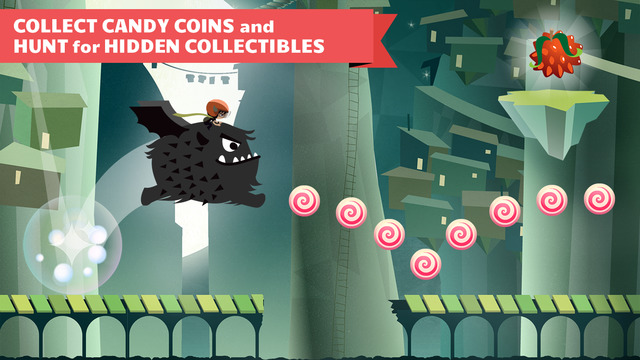 If you have an iPhone 6 and enjoy fun games with a good backstory and can spare a bit to help the poor children of the world then there is much in store for you with this game. The game itself is a stage based progression involving fighter the little hunger monsters that attack and of course they represent the hunger attacking poor villages around the world which your character is to vanquish. One of the most addictive features of this game much like other app games is the achievement process where various points reached or actions taken in the game can provide you with achievement markers signaling your progress.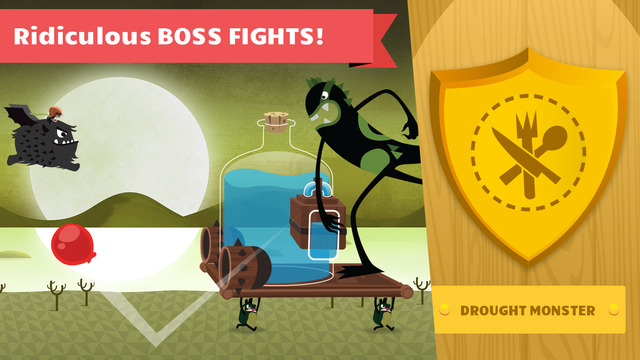 As mentioned earlier much of the game will require you to obtain upgrades and special purchases such as special foods to help take down the hunger monsters and put a stop to their reign of terror. These purchases often act as a power up or special boost for your character that will allow him to defeat hunger monsters with greater ease. The game itself is often reminiscent of Super Mario in that your character heads through a 2D stage avoiding obstacles and jumping on enemies to defeat them. Along this way you will also find special berries and foods that will add to your repertoire of hunger destroying utilities.
This has been but a small taste of such an interesting app game and one that promises to become an even bigger hit than its already successful recent launch has shown it to be. With that in mind and the more morally inspiring take on helping kids across the world end hunger by playing games this really can't be beat for a fun time and a simple good deed for the day the Hunger Crunch app is well worth your time and effort check it out today!
Worth Having App –  Download the App