Nowadays, it's very common for people to go abroad, whether it's a trip or studying or for work and get settled there. Because there are more career opportunities in foreign and people get a good exposure. It's well said that "No pains, no gains"- means you have to lose something in order to get something! People earn money in foreign and send it to their family for their welfare or save it for themselves. It's a good thing according to me. But, it's equally important to be in touch with our family and friends. However, we lose some of our contacts when we go abroad and miss our country as well. There is nobody to care for us in the other country and everything is just new. You may face a lot of difficulties in the starting, but you will be used to them after some time. But, it's better to make some connections of people belonging to your community. Am I right?
So, Homeis is a new social networking app that helps local and foreign born communities. It helps to connect immigrants together and help them find local services around them and connect with peers in a similar situation as themselves. Because it's not easy to adapt to the local communities for immigrants. It also allows people to easily ask questions and get answers from people they trust.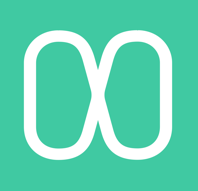 With Homeis, you can join local communities filled with people who grew up in the same place and currently living near you. You will always remain up to date on the top local recommendations with this app. You can find your new home, celebrate your culture and share your unique experiences. Whether processing your visa applications to finding an apartment at the spot you prefer, or hiring a lawyer, Homeis can be preferred. You can search for any place, shop for buying groceries, clothes, necessary items, etc. using this all in one tool. You will find a lot of career opportunities and join a new organization.
You can create a group of people you like via the app and talk to them. You can post and find places to live in a neighborhood you like. You can do whatever you want to make your life simple and easy. You can explore the marketplace and buy, sell, pick up or drop off items. The most amazing thing about the app is that you will never miss any event or any cultural festival belonging to your community. You will not miss your country when you have Homeis app installed on your phone.
It brings people together and thereby brings a new ray of hope among the immigrants. The app has been developed by Homeis, Inc. and it's compatible with the iPhone, iPad and iPod touch having iOS 9.0 or any later versions of the OS. So join the Homeis community today and stay connected!
The app is available for free on the iTunes Store. There are no premium subscriptions required to avail the features. So enjoy the app freely!
Worth Having App – Download the App