I am always on the search out for new mobile game app titles that may totally surprise up, and High Skies game developed by RAH GAMING is certainly one of them. High Skies is the thrilling action-packed fun-filled game where you get to fulfil the fantasy of flying planes you always had.
From this exciting action adventure game, the players can get to control planes of your own. You can fly your plane across the horizon or keep it just above the terrain. Primarily you can navigate your aircraft and collect coins, perform stunts, avoid obstacles, and do a lot more.
But always keep an on the jet fuel. Off course, the plane needs fuel to fly at blazingly fast speeds. It consumes fuel as if it drinks it! But don't you worry, if you are a good pilot you will manage to refuel your aircraft as you will get enough chances to refuel the plane by picking it up during flights.
In addition the game professionally includes a number of different aeroplanes. Collect and accumulate coins as you fly and go on an aircraft buying shopping spree. So as you progress through levels, the difficulty and the obstacles increase. Forcing you to unleash your flying skills and airport traffic control tower will constantly be in touch with you. Besides that it will help you navigate and will applaud you when you perform stunts, isn't that cool?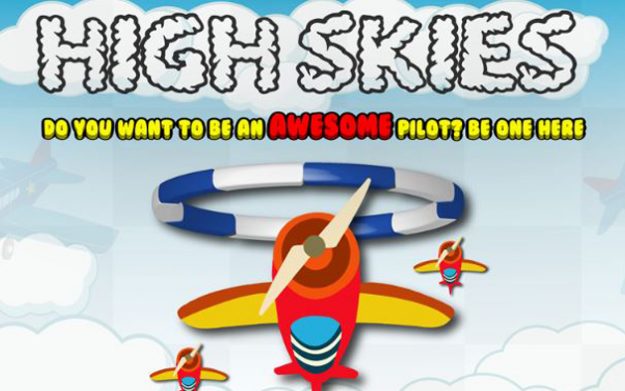 What is the Game play of High Skies?
Fly the plane as it moves forward. You can collect coins, which can be used to purchase different items such as planes, add-ons etc. from the in-built game shop. Also make your aircraft perform stunts by going up-side down, passing narrowly through horizontal and vertical rings. You can pick up fuel to keep the plane in the air for as long as possible.
Key Features of High Skies
Stunning graphics

Beautiful terrains

Different obstacles

Collection of coins

Different planes ranging from passenger aircraft to fighter jets
Verdict
If you have enjoyed recent Android game app arrivals then you will love what High Skies game developed by RAH GAMING brings to the table.
DOWNLOAD FROM PLAY STORE