Our conversations often turn boring when we hangout with people. It can be a date with a friend, family, partner or a co-worker; we need to keep the talks more lively to get going. To do so, we need to keep asking questions that give us more ideas to share. One app designed with this motto is Smalk – the small talk app.
If you have ever tried card games like "Never Have I Ever", "Truth or Dare", or "Would You Rather"?, you would quickly know how the app works. Given by Letail, LLC, the app has a plethora of questions that fall under different topics and types. All that you must do is to simply select the card on any type or topic and swipe to move to the next question. The different types of questions include the conversation starters, family fun, random and a lot more. Smalk offers you 250 starter cards for free and you have no worries when you have a date. This app will make your next date livelier.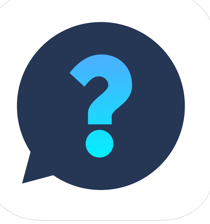 Smalk allows you to swipe, shuffle, save and share the different questions that you come across in the app. It covers questions from different topics like Desires, Foodies, Memories, Personalities, Preferences, Random and Relationships. The cards are so colorful and simple to use. The app is a cool creation by itself and it makes you a great speaker with people around you. Smalk allows you to save your favourite questions so that you can find them later.
The company adds a new pack every month and if you have any idea/suggestion in mind, you can take it to the team via the app. The team will give you credits as an author and publish your question in the next deck of cards. All the questions are designed to get into talking and understand the other person better.
Smalk is available only on the App Store for iPhone and iPad. It is compatible with iOS 11.0 or later versions and is suitable for all those above 12 years of age. The app has more than 28 decks of cards with 2000+ questions. It offers in-app purchases that come with Single Deck Pack and Smalk Lifetime Access.
At this time of lockdown, you will really have a great time with this cool app and it would be an awesome choice for date nights or slumber parties to add more fun. Download Smalk this instant and start having fun with your friends and family.
Worth Having App – Download the App