Every kind of music has its own essence and some music touches your soul in such a way that you can never forget. It is more entertaining and pleasing when you can create the music of your own and with some of the iTunes apps, you don't require being a musician to create the music. GeoSonic is one such music based app on the iTunes store brought to you by mushDevStrudio and you can easily make your music according to geometric pattern you create. It can be downloaded for $0.99 and here a healthy combination of geometric patterns and the music scale of solfeggio are made to entertain you. You don't need to be an expert in order to use the app. Just follow the instruction in the app and combine your music with automatic or random geometric pattern to create music.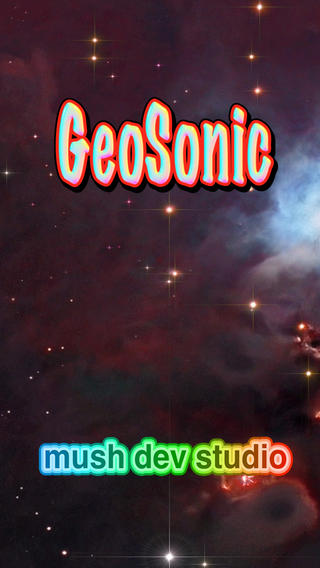 Solfeggio is an ancient music scale which is not in regular practice in the current times but it is surely going to entertain you a lot. The geometric pattern makes the app look colorful and attractive and you will be lost in the music as you create it. The app comes with some unique features which require mention.
Features:
In GeoSonic you can create music with the help of geometric figure and the creation will be unique.
The solfeggio scale is used in the app which is an ancient scale of music.
The app lets you choose how you want to create the music. You can choose to have random geometric figures or you may create those figures manually.
The app is a cool combination of geometry and music and it is quite a colorful thing to look at.
There are chakra stimulating presets given with the app.
All the custom tools for the app are available on the main screen.
The app comes for $0.99 for the iTunes users.
You can purchase the small tips package for $0.99.
You can download the app both on your iPad and iPhone. You just require iOS 5.1 to play the app.
The app takes around 45.7 MB space and the version 1.271 comes with many improvements.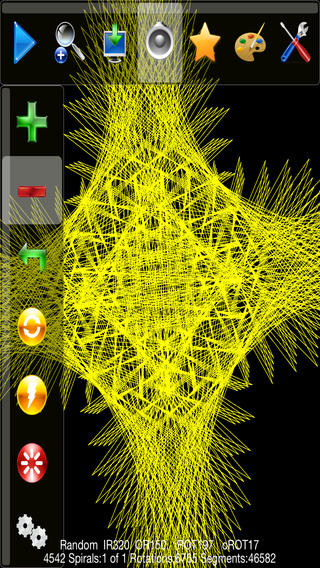 Summary: GeoSonic is a new app on the app store that combines are chakras, music and geometric figures together to help users create unique music.
Good: Solfeggio music scale is given quite a lot of importance in the app.
Bad: It can be a bit difficult to understand the app in the beginning without the tips package.
Worth Having App – Download the App