'Lycidas Soung' brought back the experience of old school Arcade games with their latest release of "Galaxy fighters Age of Defeat" for all iPhone and iPad users at free of cost.
This game is one of the most addictive arcade game you might have played with classic graphical features and different exciting levels of game . This time, Cool spot developers has spent additional hours to make every part of this new project perfect with the best ensured quality for all passionate users.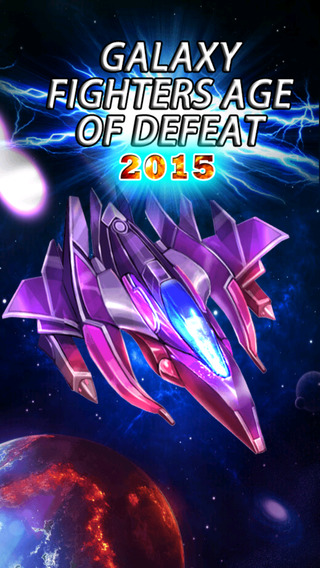 What's it about:Galaxy fighters age of defeat uses the same formula where you have to destroy swarms of aliens before it reaches. There are many types of aliens across one swarm at the time, each time being nastier than previous one, starting with mostly harmless Mushies and rammers, and finishing with malicious Baiters and Swoopers. The scrolling is very fast indeed considering how much action is taking place on the screen. The well crafted spaceship approaches towards mission of destroying all space monsters and aliens with mind thundering actions. As you reach to accomplish your mission, you will be collecting diamonds which helps you to purchase many life-saving and support gadgets for further stages. This 3D viewed game is getting tougher as you proceed with the levels. The shopping Kart is filled with different and exciting gadgets and packages which you can get as you earn points or you can buy directly.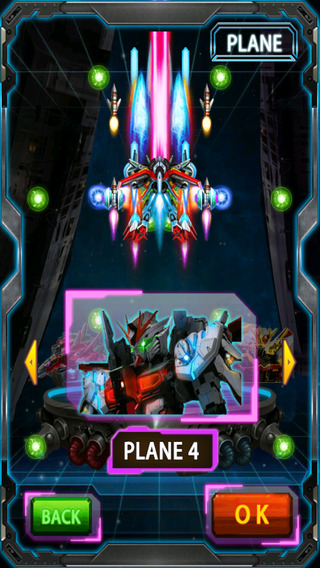 Is it any good?:The graphics in Galaxy fighters age defeat against a painted background appears to be quite energetic and decent. The sounds are well suited to actions, and music celebrating the mission accomplishment and level upgradation is upbeat rock with encouraging rhythm. Its another space Invaders game with the usual stroy-line. But the quality is much ahead of what we played at our school time. Well synchronised virtual features, more defined characterisation, and logically defined difficulty level makes this game much more intense and amazing to play. The shoot-'em-up section is viewed in 3D with the aliens and meteors coming towards you with large variety in stages to keep it enjoyable throughout the mission. Replicating laser fires, explosion and battles in space tends to be more satisfying with excitement of the movies. The ultimate great thing about this game for preschoolers is that finger motions does'nt need to be precise to grab the orbital energy in any direction. Once kid understand the basics, This gameplay is very basic.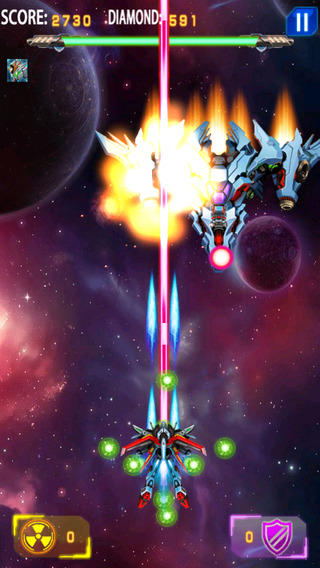 Final Verdict:Galaxy Fighters- Age of defeat is emphasized with mediocre sound effects with super friendly panel controls. Graphics are rather more colorful which provides realistic and amazing gaming experience. Developers have keenly emerged out the limitations of all previous Galaxy arcade games and made this App a fully featured with all advance and modern technology. This game is available on iTunes for free. App purchase option is also available to enjoy a Pro version with all ads removed. So download this game today itself and enjoy the amazing galaxy game experience in a complete new way at different level with some excited features.
Worth Having app – Download the App