Andronova Mobile has now released their Android game that can be bought at the Google Play Store, known as the Galactic. It is a space arcade game and has excellent 3D graphics and a fast game play. The game has two modes, namely the Talent and the Action mode or the skill and the Sandbox mode.  In the former mode, the user can explore space areas, while the Action mode is a session driven by campaigns. The game play is a unique one that is a blend of the old space shooters mixed with a modern design and can offer great fun for both casual players as well as arcade nerds. The aim of the game is to solve puzzles in space physics. It requires good thinking skills and quick reflexes as the game goes through 60 levels.
Features
The game is offered in two different modes, namely the Skill mode and the Sandbox mode.
It is also available in several languages, such as English, Russian, Chinese, German, French, Turkish and Japanese as well as Korean.
Both the game modes have been optimized for playing on both phones and tablets.
The game play is physics based unique game.
The skill mode has 50 levels, where the player can unlock 10 bonus levels.
In the skill mode, there are mechanics at various levels and the gamer can travel in layers of space and collect start to gain rank.
In the Sandbox mode, the gamer can explore space having an experience of a range of space objects. He can convert himself into a planet, a star or even a meteor or a black hole and even produce fleets.
The gamer can become a black hole and succeed in different missions with various quests offered (25 quests)
More than 20 achievements can be unlocked.
The Good
Galactic Andronova works with all smartphones, such as Desire HD, Samsung Galaxy S, S3, Tab, Nexus; Sony Xperia S and so on. It offers great entertainment, fun and adventure to the gamer. Intelligence, reflex action comes together with fun, adventure and entertainment in this game. It offers the ultimate space experience where you can accomplish different missions.
The Bad
Some gamers find the game play to be a bit rushed.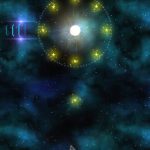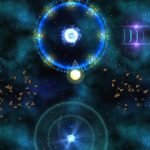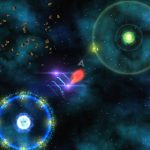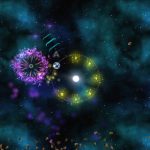 Summary
Galactic is a space arcade Android game from Andronova Mobile with impressive 3D and offering unique physics. It can be played in two modes and offers the gamer a unique game play guaranteeing fun and excitement.  It has two modes offering different levels that can be unlocked. You can travel through various pace layers unlocking bonus levels and collect starts. The two modes are the skill and the sandbox levels, with the skill mode aimed at solving puzzles with quick thinking. The sandbox mode aims at the gamer getting bigger and bigger, by becoming a star, a planet and a black hole and so on. This is done using orbital physics along with space shuttles and gravitation features, along with meteor showers and so on.