Are you tired of playing the same games on your iOS device and looking for a change that is indeed engrossing and enjoyable? Here comes Fu and Friends, a latest app from Zen Garden Apps that can actually give you what you are looking for. Being with friends is always the best way to enjoy your free time, and a pet can be the best friend for anyone. This latest application gives you a virtual pet by the name of Fu, who is really special in every way. You need to care for it to see it grow up so that it can become a more playful Fu. The game enables you to pass your free time playing and enjoying with your Fu, you can actually customize your Fu, decorate him, and also socialize him with the other Fus of your friends. So, now keep your time aside to make it the most enjoyable Fu time of your day.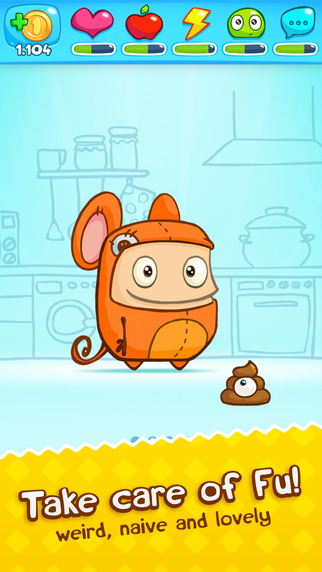 Fu and what all you can do with him
Fu is a legendary entity, born from an egg under certain special circumstances. You can adopt a Fu, take care of it and make it an inseparable part of your life. There are hundreds of accessories to customize your Fu as per your choice; you can also say hello to your friends at the social networking platform with your Fu, and see how they have decorated their own Fus. Relate your Fu with a Fu of your friend or with several Fus of your friends and he will enjoy the company. Decorating the home of your Fu with different accessories is the other interesting option available.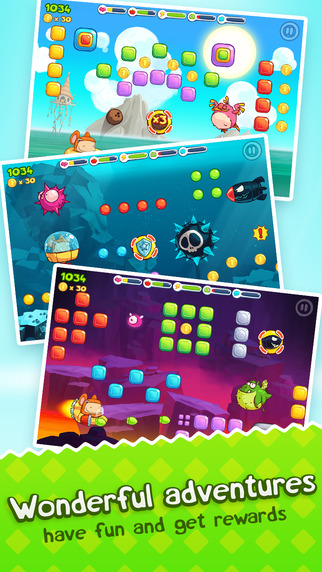 Thrilling adventures and splendid visuals
Now comes the most interesting part of the application. Apart from taking care of, growing, decorating and socializing your Fu, you can also go into thrilling adventures with your Fu. The application offers many levels of adventure games that you can enjoy with your Fu. The gameplay is simple and uncomplicated, and yet it is sure to give every player the best play time. A neat and colorful background with interesting visuals and sound effects add to the overall experience of playing the game. So, grow your own Fu, and have fun as well as rewards by going into wonderful adventures with your Fu friend.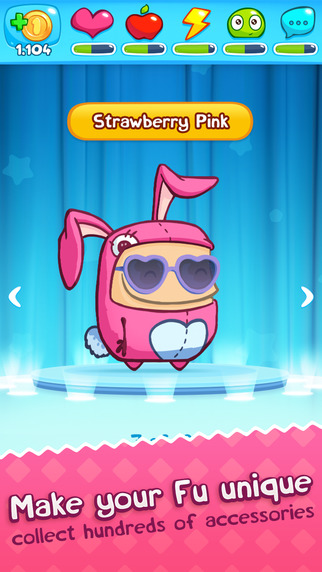 Tech-Specs
This highly interesting gaming app is designed for iOS 6.0 and later versions of the operating system; and it is fully compatible to work on different iOS devices, such as iPhone, iPod and iPad touch. So, irrespective of the type of iOS device you carry, you can enjoy the game at your own time. This gaming app is specially optimized for iPhone 5, 6 and 6 Plus; and another great thing is that it takes only 26.8 MB space in the memory of your device. The application is currently available in two languages, Spanish and Portuguese other than English.
Good
The game has a fresh concept and an interesting gameplay and it is available for free.
Bad
There are no bad reports about this application so far. No bugs have been reported yet.
Worth Having App –  Download the App