Flying Eskimeo is an interesting and adventurous game which has an endless level and targets to complete. This game is full of fun filled and you will never get bored. The theme of the game is about four friends who finds a new arctic cave which they have never seen before. The name of the four friends are Eskimeo, Uppik, Rocket Viking and Aima. Each one of them has a unique power. These friends travel across the arctic cave and they face enormous amount of challenges on their way. In order to play this game you have select any one of these characters. Eskimeo is the default character which is available for free. In order to use all other characters you have to unlock them using gold coins which you will be collecting during your journey in Arctic cave.
This game gives you new challenges to unlock which you can consider as  40 different levels of the game. Each challenge is unique and you will be tempted to complete. You will find it easy but you need to be very cautious as you will face lot of hurdles in the form of walls and vicious characters in the cave. By any chance if you collide with a solid wall or with the top or bottom of the cave then your game will be over. You will be provided with an option to continue the game by trading the life stars. These life stars are collectable during your journey in the cave. You will get points for smashing and crashing the weak walls. When you collect a bubble shield you will be protected for a duration of time and even if you are hit by a wall when you are inside the bubble shield you will be protected.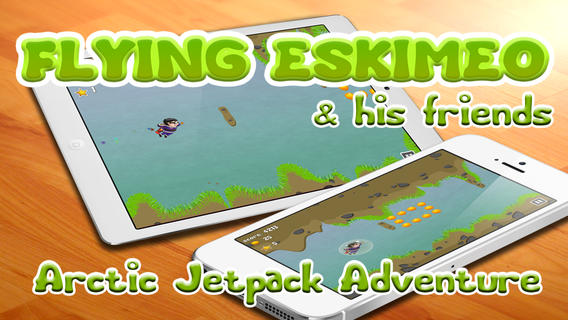 Power ups will boost your power and enable you to travel quickly by smashing through your hurdle walls for a duration of period. Collect the gold coins during your journey with which you can unlock many treasures of the game, but be careful when you try to collect the gold coins the path will be very narrow near the gold coins. The control of the game is very simple, all you have to do is just touch the screen which will allow your hero to travel up and if you release touching from screen your hero character will fall down and with which you have to use your own common sense to travel across the arctic cave. The shrink mode you can double up your tight squeeze points. You have option to upgrade your character with Jet pack or Shield or shrink mode or enabling green coins by trading off few gold coins.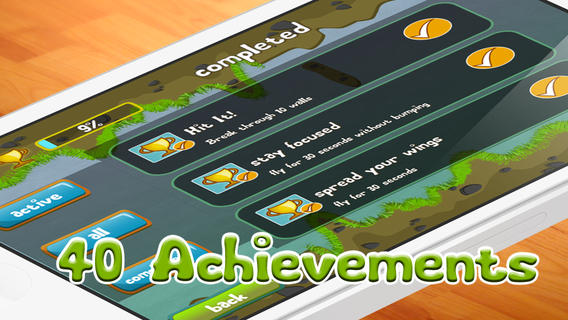 Like any other free games this game also comes with few ads, but if you wish to remove the ads you could do that by spending few dollars in in-app store. You can also purchase coins and life stars or unlock all the characters from the in-app store. You can easily keep track of your score locally as well as in iPhone's game center. With the integration of iPhone game center you can compare your score and challenge with anyone across the globe. This game is very addictive once you start playing, Just give it a try you will love it.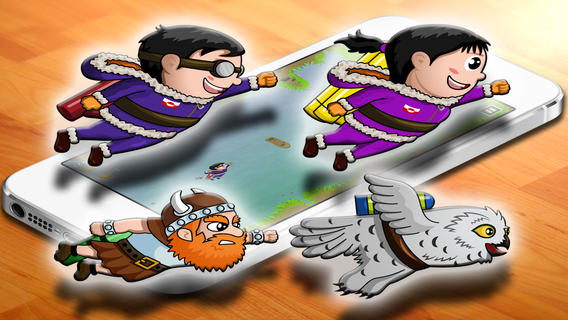 Worth Having Application –  Download the App